Workers taken to police station for digging up Maggiorou lane in Dassia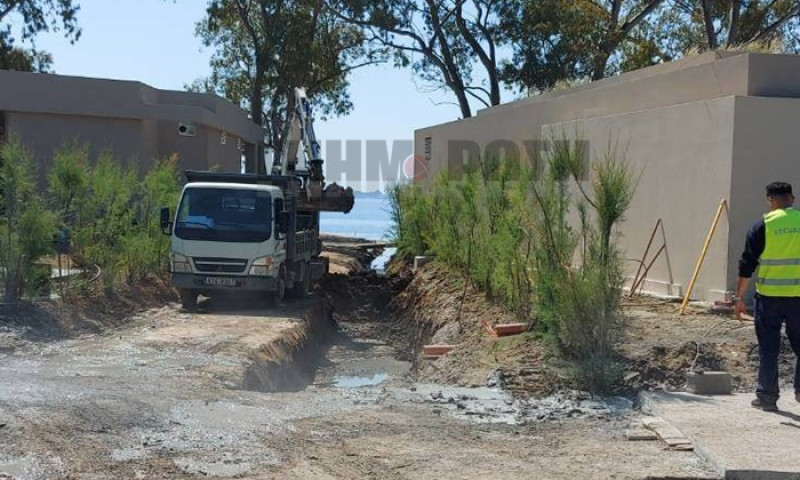 CORFU. They were taken to the station following a complaint by the Association for the Protection and Promotion of Dassia.
Residents are still unsettled by the activities being carried out by the Ikos hotel company in the Maggiorou lane and Dassia Beach at the former Club Med. Today, the Association for the Protection and Promotion of Dassia filed a complaint with the police, as widening and pipeline installation work is being carried out in the lane. Following the complaint, the police detained three workers who were taken to the police station.
Angeliki Faita, the president of the association, told Enimerosi that the path had already been excavated, and the work is ongoing. The trench has widened, and they were placing pipes. She was also called to the police station as the representative of the association to provide testimony regarding the case.
Results of site inspection
An on-site inspection was conducted by the urban planning department, following a request from ten Municipal Councilors, in order to determine the legality of the sand placement works carried out on the beach.
The report stated that the business had obtained a permit from the Economic Committee of the Central Corfu Municipality for beach cleaning, but not for sand deposition.
As for the Maggiorou lane leading to the sea, where excavations have been made, the relevant department has called on the company to restore accessibility for beachgoers.
Following these actions, the hotel company began to remove the sand it had added without permission, but according to residents' complaints, excavations in the lane are still ongoing.