Archbishop Nektarios trial postponed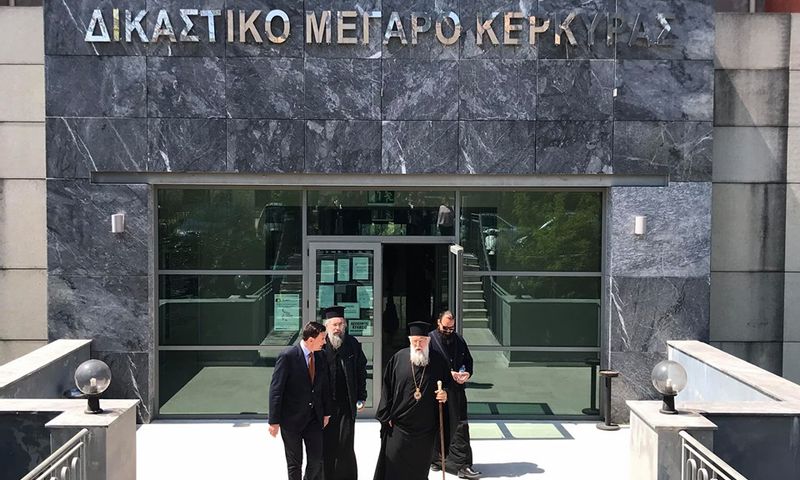 CORFU. The trial has been postponed due to the suspension of court proceedings being extended to 31 May.
The
original trial date was 25 May
- with Archbishop Nektarios being charged with encouraging people to come and take communion and conducting a service with the sacred relics of St. Spyridon in the church.
Church press release:
"Nektarios, Archbishop of Corfu, Paxos and the Diapontia Islands feels the need to publicly thank the Archbishops and priests from the whole of Greece along with believers from all parts of the country for their letters, messages, e-mails and posts expressing their support for him in the legal proceedings against him for trying to safeguard the right of the people of God to take holy communion and to follow the Corfu tradition of honour and respect towards St. Spyridon.

He especially thanks the priests and believers in Corfu who, have fought to support him in discussions and on the internet. He will continue to convey the voice of the clerics and the people to the State and the Holy Synod."
The new trial date will be announced shortly.