Repair work finally begins in Tsaki Benitses almost two years after Ballos storm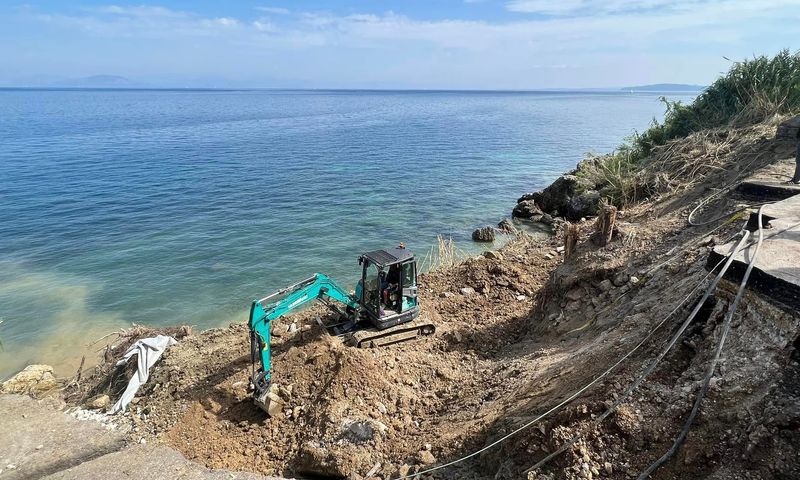 CORFU. Drivers must be particularly careful. Only one lane is open to traffic in the area where the work is being carried out.
Repair work finally begins almost two years after the Ballos storm in Tsaki Benitses and Viros, the last two areas where the Ionian Islands Region will carry out works.
The works in Tsaki Benitses started just last week, as although they were originally planned to be carried out in May, they were postponed due to the delay in the completion of the project in Perama and the tourist season.
According to the Regional Authority, the project will be completed in about a month, in order for the road to be safe again for passing drivers. The work in this area is considered easier than that in Perama, which was the main area of the project, but it still has its own specific difficulties.
Only one lane open
In order to carry out the works, it was necessary to implement traffic regulations in this area, with only one lane being open to traffic. For this reason, a traffic light has been placed to regulate traffic, as well as signs to warn drivers to be careful.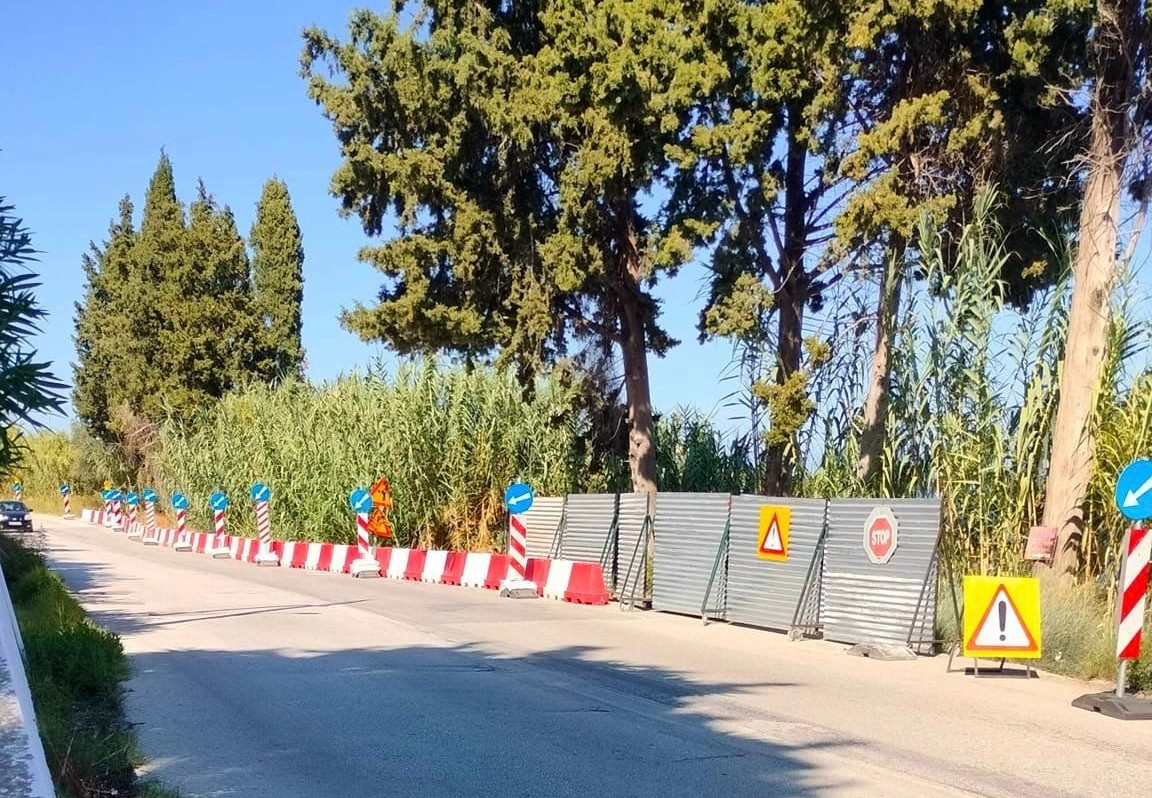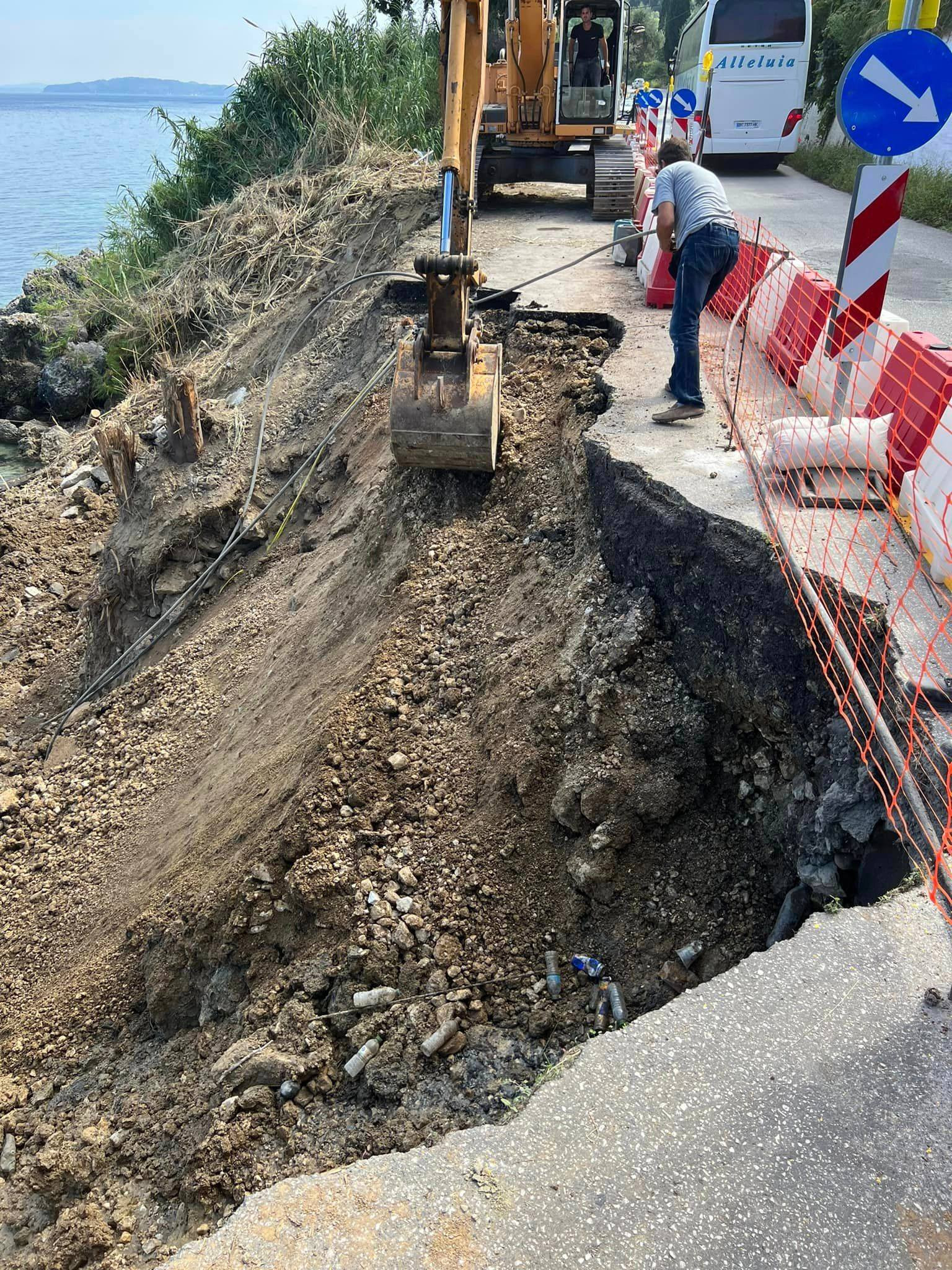 All this time, however, there have been protests from citizens asking for the project to finally begin in Tsaki Benitses, as it made the already problematic road network in South Corfu even worse.
In Viros
Works are also being carried out in Viros and they concern the construction of a wall for the support of the road. This is a project which was planned from the beginning to be implemented last. According to the Regional Authority, the work will be completed in 20 days.
Once the works in both Tsaki and Viros are carried out, all of the works to repair damage caused by Ballos will be completed. They had started from the road network in Ag. Deka and Stavros and continued to Perama.
The total cost of the necessary studies and works in the abovementioned areas was €1.5 million, amount that was covered by the Regional Authority's funds. The contracting of the project took place on 12 August 2022, while the repair of the infrastructure destroyed by the Ballos storm began in Stavros three weeks later, at the beginning of September 2022.
Photos: Manolis Orphanoudakis / Deputy Regional Governor for Technical Works
MARIA BAZDRIYIANNI