Exhibition opening:"The Greek-Italian Crisis and the Corfu Incident"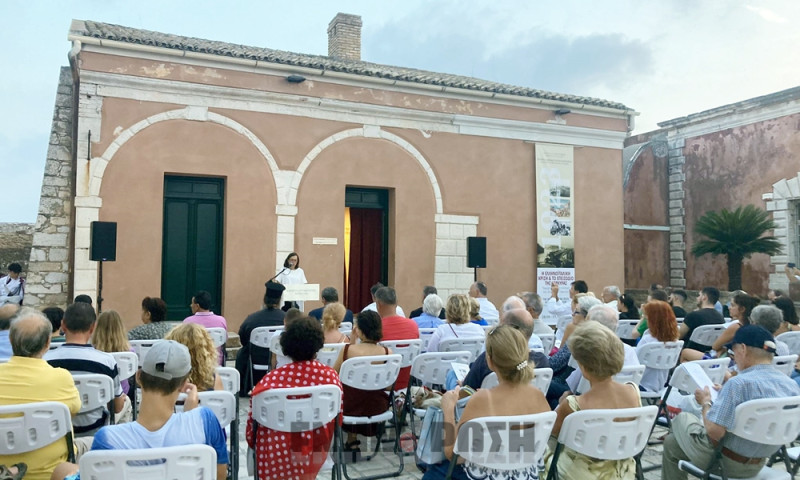 exhibition
29 Αυγούστου 2023
/
12:08
CORFU. In the Latin Chapel at the Old Fortress until 31 December. Opening Hours: Daily 8:00 - 16:00
The opening of the Corfu Ephorate of Antiquities exhibition "1923 - The Greek-Italian Crisis and the Corfu Incident," took place on Monday, 28 August, attracting great public interest.
The event, held at the Latin Chapel of the Old Fortress, was attended by a crowd of people, including the Catholic Archbishop of Corfu, the Italian consul in Corfu, Frederico Valsamis, and members of the local authorities. The opening ceremony was accompanied by the 'Old' Philharmonic Band, conducted by Spyros Kakarougkas.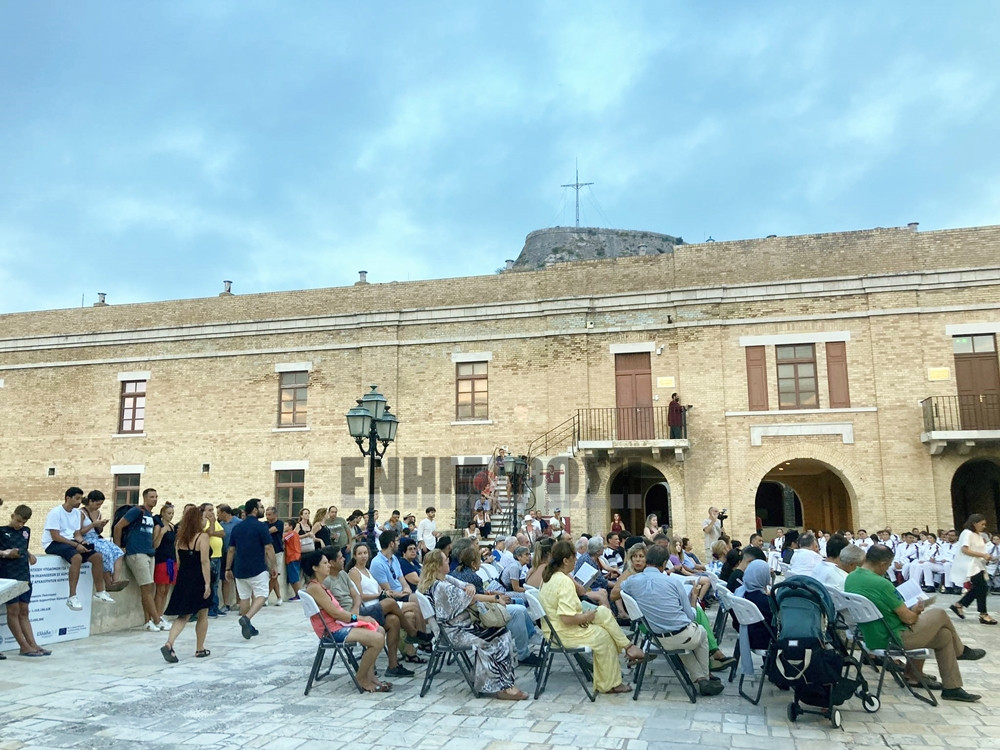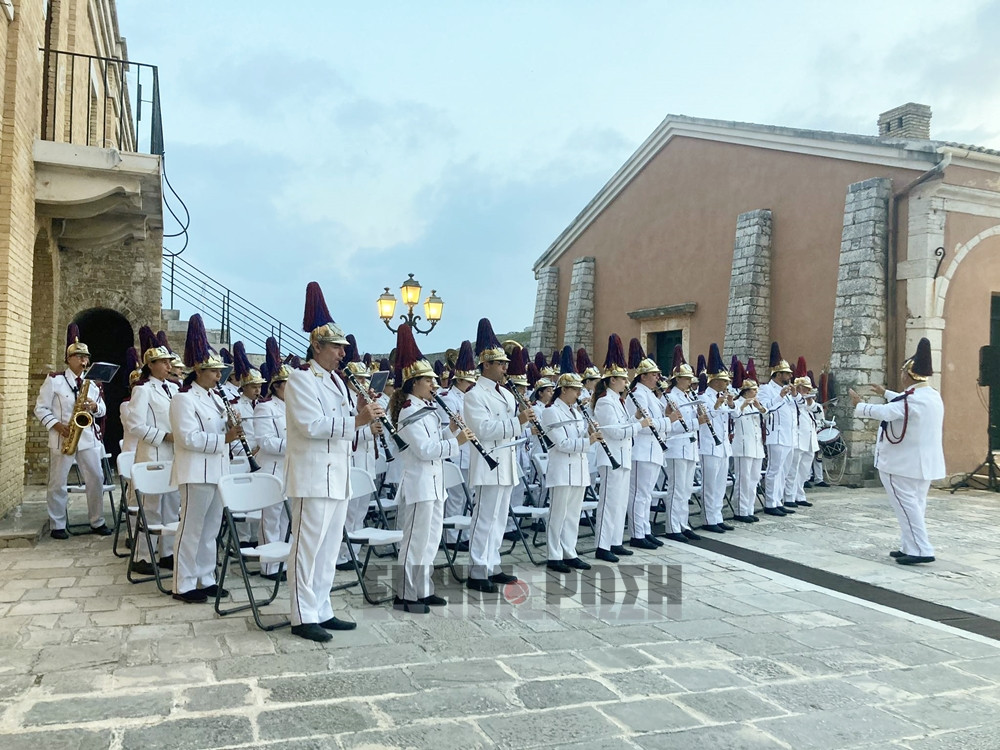 The event was presented by the Ephorate of Antiquities Director, Tenia Rigakou, who gave a brief overview of the historical events and highlighted the goal of the exhibition, which is "to narrate to the public this lesser-known aspect of modern Corfiot history and to refresh our historical memory."
She concluded her presentation by mentioning that the exhibition is dedicated to 6-year-old Marika Vrioni, who was the 15th victim of the Italian bombing in 1923.
The musicians of the 'Old' Philharmonic Orchestra then took the stage and performed the pieces "Koryfo," composed by Spyros Prosopari, and "Kerkyra" by Nikos Fanariotis and Spyros Doukakis.
Finally, the floor was given to the researcher and author Spiros Gaoutsis, who provided the archival evidence from his personal collection and curated the exhibition.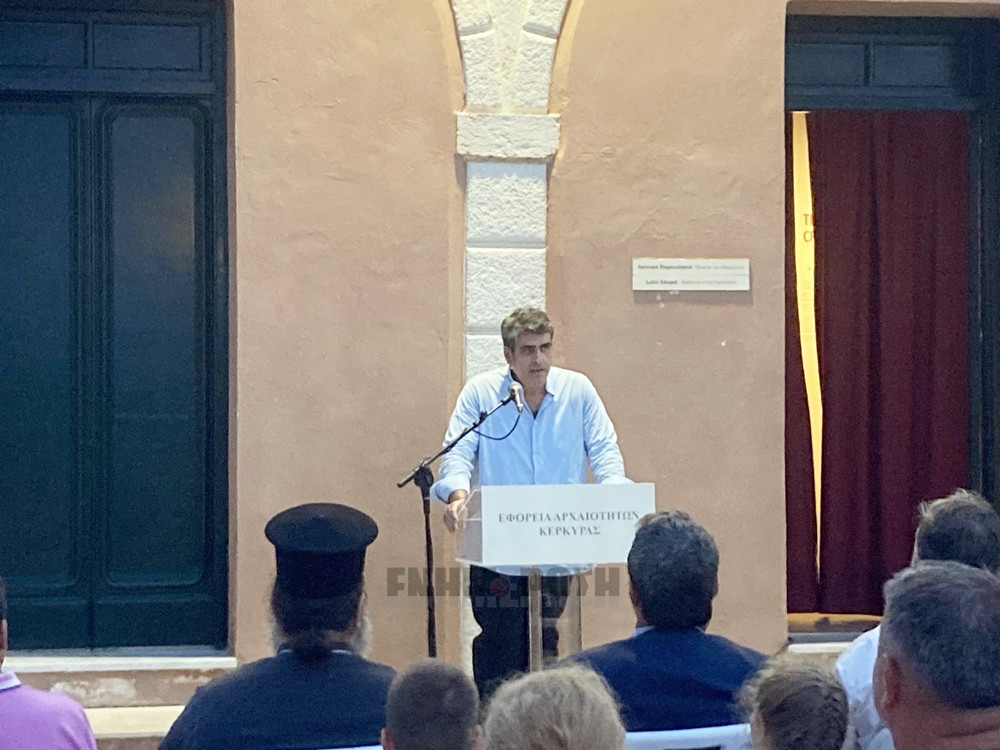 He spoke extensively about the historical events of the Greek-Italian crisis and stressed the ways in which past events resonate in the present. He expressed the hope that the exhibition would be embraced by students and scholars, and he concluded his speech by reading the names of the individuals who unjustly lost their lives in the Greek-Italian crisis of 1923.
Έκανε μια εκτενή ιστορική αναφορά στα συμβάντα της ελληνοϊταλικής κρίσης και επέστησε την προσοχή στους τρόπους με τους οποίους γεγονότα του παρελθόντος αντηχούν και στο παρόν. Εξέφρασε την ελπίδα του να αγκαλιαστεί η έκθεση από μαθητές και φοιτητές και έκλεισε την ομιλία του διαβάζοντας τα ονόματα των ανθρώπων που χάθηκαν άδικα στην ελληνοϊταλική κρίση του 1923.