Tables and chairs placed even outside arched colonnade in Liston!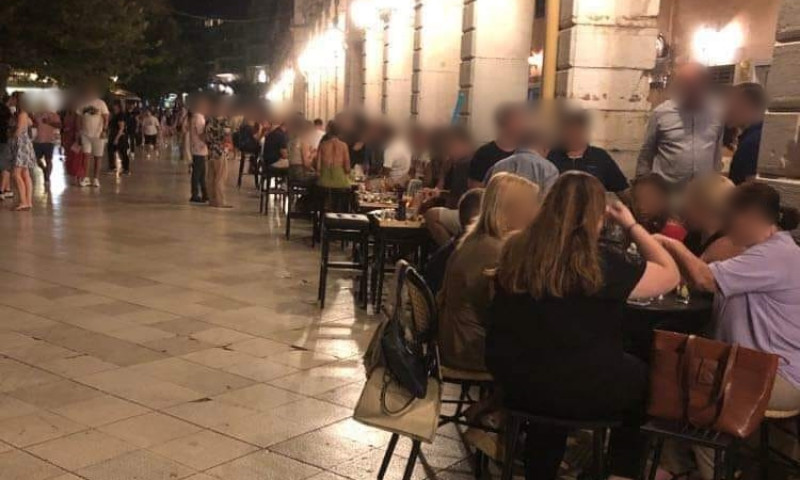 Liston
21 Αυγούστου 2023
/
10:08
CORFU. Deputy Mayor Haris Yiotis: "It΄s completely unacceptable and the police have been informed."
The occupation of public space by tables and chairs has reached another level. The "swallowing up" of vital pedestrian space has been a serious issue for years in Corfu, creating safety concerns as it often blocks the passage of essential vehicles.
The lack of control by the regulatory authorities is allowing businesses to expand beyond licensed areas, resulting in a photo circulating on the internet last night with tables and chairs placed even outside the Liston arched colonnade.
Deputy Mayor: "Completely unacceptable!"
The photo caught the attention of Deputy Mayor for Everday Life, Haris Yiotis, who told Enimerosi that this practice by business owners was completely unacceptable.
"Although it's not within my jurisdiction, I notified the relevant municipal department (Commerce Department), the responsible Deputy Mayor and the police to conduct inspections," he said.
"The problem is well-known, but since there is no municipal police, all the inspections have to be done by the regular police," he added. "In our next term, we intend to establish a municipal police force to ensure effective policing."
CHRISTINA GEREKOU
PHOTO: FB/Spiros koutagias