High school pupils΄ council meets with Central Corfu Mayor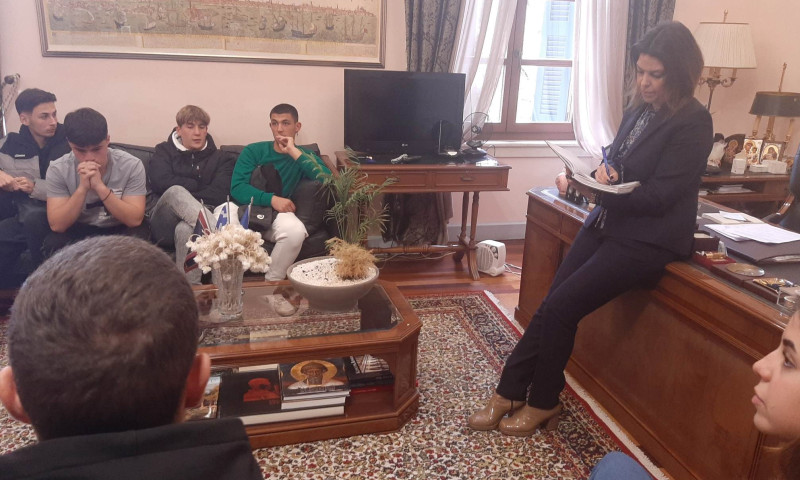 pupils council
06 Δεκεμβρίου 2022
/
15:47
CORFU. Mayor Meropi Ydraiou: "I was impressed by their maturity and their open minds."
Central Corfu and Diapontia Islands Mayor Meropi Ydraiou heard the complaints, proposals and ideas of the younger generation from representatives of the high school pupils' councils yesterday in a free and open discussion.

The President of the Central Corfu Municipal Secondary Education Committee Kostas Kostalis recently had wide-ranging discussions and meetings with the pupils' councils from all the schools. In order to prioritise their requests all the pupils were given a questionnaire to fill out.

There were a lot of constructive suggestions indicating that the pupils love their schools and have a lot of ideas that should be followed up.

Mayor Meropi Ydraiou proposed that pupils should take part in the Municipal School Committee - something which they would like as they make up the main part of the school community.

The Councillor responsible for education Maria Zervou, the School Committee President Kostas Kostalis and the Municipal General Secretary Giorgos Poulis were also present at the meeting, which will be the start of ongoing, unmediated contact between the Municipality and the pupils.

Meropi Ydraiou said: "I consider it to be one of the best experiences and meetings that I have had. I was impressed by their maturity and their open minds. We agreed to continue planning and working together to deal with school problems and to implement the pupils' proposals."