School Covid cases at same level as before holidays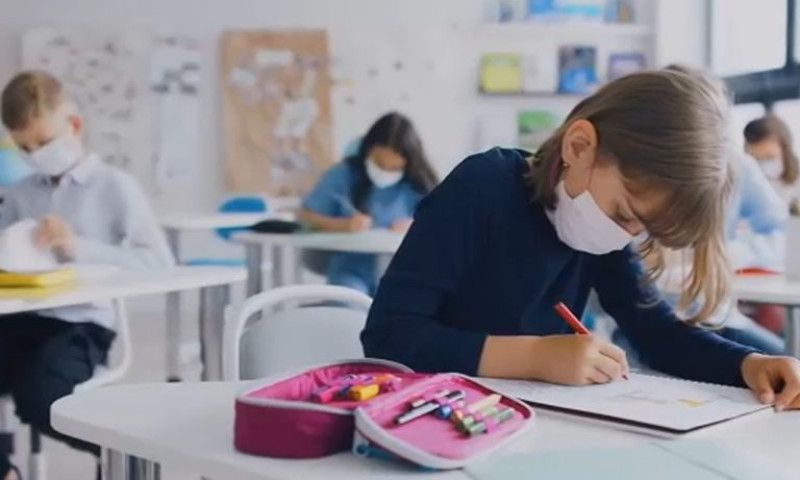 COVID-19
11 Ιανουαρίου 2022
/
12:32
CORFU. 41 pupils and 5 teachers with Covid.
On the second day of the new school term the number of Covid cases is back down to the same level as before the holidays, following the initial shock of 224 cases on the first day.

It should be noted, however, that the high number on Monday wasn't just from self tests taken within the 24 hours prior to school opening but also included pupils and teachers who were already infected.

41 pupils and 5 teachers

According to the Ionian Islands Regional Education Department, there are 41 pupils and 5 teachers who tested positive for Covid today - 16 primary school pupils and 3 teachers and 25 secondary school pupils and two teachers.

No classes have been suspended as the protocol for 50% + 1 before a class closes is still in place. Pupils were allowed into class today on presentation of a negative self test result and this will be repeated on Friday.

From next week, negative self test results will have to be presented every Tuesday and Friday, as was the case last term.

Protest

At 13:30 tomorrow, the primary and secondary teachers unions and the Parents' Association will be holding a protest outside the former prefecture demanding proper safety measures at schools. These include 15 pupils per class, recruitment of more teachers, permanent contracts for cleaners, lifting of the 50%+1 protocol and free PCR tests for all.

Recruitment of teachers

The Ministry of Education has announced that it will be proceeding immediately with the recruitment of extra teachers to cover those that are absent due to coronavirus. A total of 4,784 will be recruited - 3,576 on 3-month contracts and 1,208 on contracts until the end of the school year.

Corfu teachers union is protesting strongly with regard to the Ministry's policy for covering the positions of the teachers who are absent due to coronavirus.