8% increase in passenger traffic at Corfu Airport in July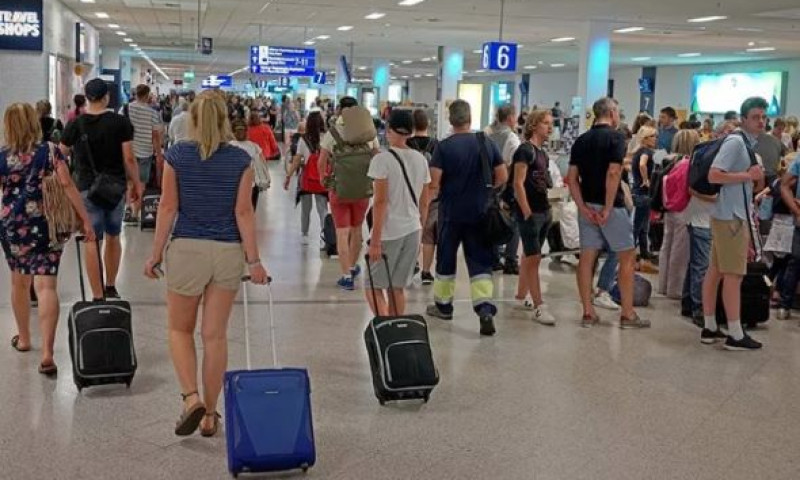 CORFU. Slight increase in domestic and international arrivals and departures.
Passenger traffic at Corfu Airport was high in July as well this year, exceeding last year's numbers by 8%.
According to the data released by Fraport for Corfu Airport, a total of 859,626 arrivals and departures of domestic and international passengers were recorded this year, compared to 796,238 in 2022.

Regarding the number of domestic and international flights, the overall picture for this year's July remained at last year's levels, with a slight increase of about 0.8%.

International passenger arrivals
The arrivals of international passengers reached 414,795, with the British at the top of the list. They are followed by Germany, Italy, Poland, and France.