Tourism professionals happy with way things are going in September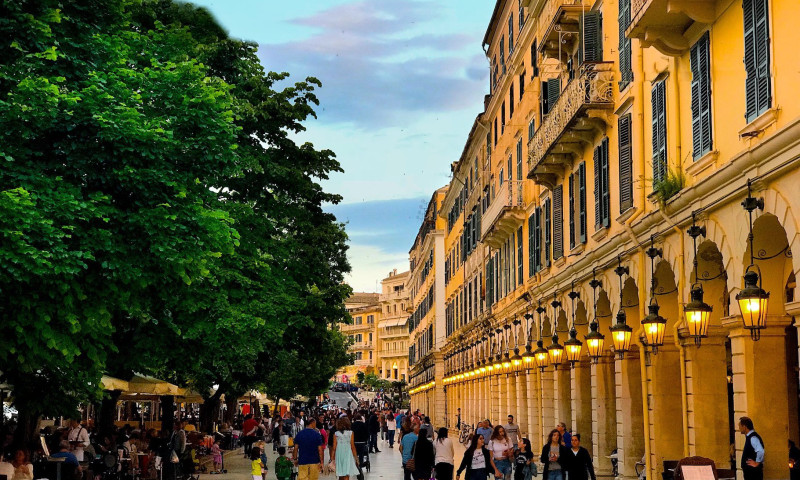 tourism
08 Σεπτεμβρίου 2023
/
11:31
CORFU. Hotel and rental accommodation bookings are at a satisfactory level and are continuing in September.
Tourism professionals are happy with the way things are going in Corfu in September. Occupancy rates in hotels and rental accommodations are at a good level. August ended on a positive note, despite concerns raised by the fires that broke out in the northeastern part of the island in July, with last-minute bookings giving the necessary boost.
Hotel occupancy rates for September are averaging between 75% and 85%, Corfu Hoteliers Association President, Babis Voulgaris, told Enimerosi. "Occupancy rates vary from hotel to hotel with slight deviations up or down. However, we expect additional bookings to come in during the month. The rate is normal for the season," he stated.
He said that preparations for the next season have already begun. Most hoteliers have signed contracts with tour operators for 2024, and hotel online systems have started accepting some reservations. "Interest is also focused on the tourism fair in London, which will take place in November," he added.
Rental accommodation: 80%-85% occupancy
The outlook is also positive in the rental accommodation sector. "Occupancy rates for September range from 80% to 85%, and bookings are continuing at a satisfactory rate," the President of the Corfu Federation of Tourist Accommodation Owners told Enimerosi. "There are bookings for October as well. Over the last 3-4 years, October has evolved into a lively month. We hope that weather conditions will also be favourable."
This year, the low-cost companies Ryanair and Jet2 have enriched their programmes with 41 additional flights for the month of October, Dimitris Roussos, the President of Corfu Civil Aviation Employees Union told Enimerosi. Ryanair has 30 more flights to 9 destinations, while Jet2 has added 11 additional flights from the UK.
UK number one market
The British market continues to dominate in September. German and French tourists are still coming, while there are fewer Balkan and Italian visitors, who had a stronger presence in July and August.
In the catering sector, activity within the town is at normal levels for the season, as Nikos Latsas, General Secretary of Corfu Catering Association, told Enimerosi. Furthermore, the town benefits from increased activity when the weather turns unfavourable, as people are unable to go to the beaches.
Online calendar
The effort of the island's tourism stakeholders is, of course, focused on extending the tourism season to its limits, something, they say, that could happen if both airlines and local and regional authorities support it.
To this end, they have initiated the creation of an online calendar with all the events in Corfu, as an additional incentive for visiting the island outwith the main tourist season. "The calendar is expected to be launched in early 2024, in order to prepare for the new tourist period," said Mr. Voulgaris.
Mr. Katsaros pointed out that Kalamata has already promoted olive harvesting to attract tourists with the aim of extending the tourism season.
MARIA BAZDRIYIANNI