Decision on parking at Garitsa Park over Easter to be taken on Thursday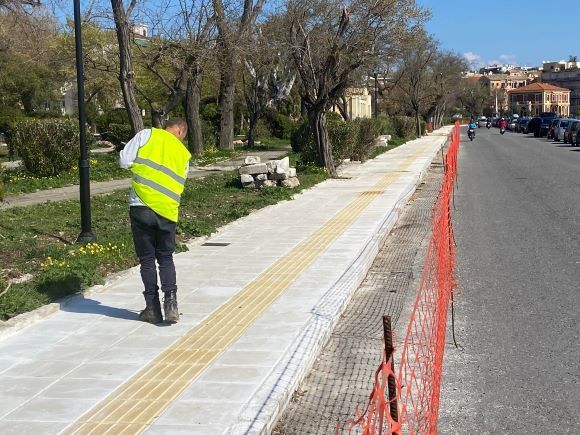 CORFU. The decision will be taken at a meeting between Traffic Police and Central Corfu Municipality.
On Thursday, it is expected that a decision will be made on whether the road alongside Gari̱tsa Park will be used as additional parking space due to the increased number of visitors anticipated on the island for Easter.
The plan is that if the plastic netting placed on the side of the shore road, for the renovation of the park, is finally removed, drivers will be able to park next to the renovated pavement. For car drivers, the section from the Desylla junction to the Douglas Column will be available for use, while from Anemomylos to the Desylla junction, parking will be allowed only for buses.
Corfu Traffic Police Chief, Kostas Vlachopoulos, told Enimerosi that decisions are expected to be taken at a meeting to be held on Thursday with the participation of the Traffic Police and the Central Corfu Municipality, where the situation will be assessed based on the number of visitors to the island. He also clarified that there will be special markings and there has already been increased traffic police presence throughout the Corfu Town since Monday.
Based on the traffic measures announced ahead of Easter, the Garitsa shore road will only be used as an entrance to the city with one-way traffic on Dimokratias Ave. from Anemomylos to the Douglas Column. Mitropolitou Athanasios will be used for exiting traffic, which will be two-way, from Douglas Column to Desylla junction.
In readiness
The installation of the new pavements at the Garitsa-Anemomylos Park has almost been completed, with the contractor awaiting instructions both from the municipality and the traffic police regarding the removal or not of the plastic netting. As for the protection of the new pavements, the municipality plans to place small bollards to prevent vehicles parking there illegally and causing damage.