Dinosaurs coming to Corfu!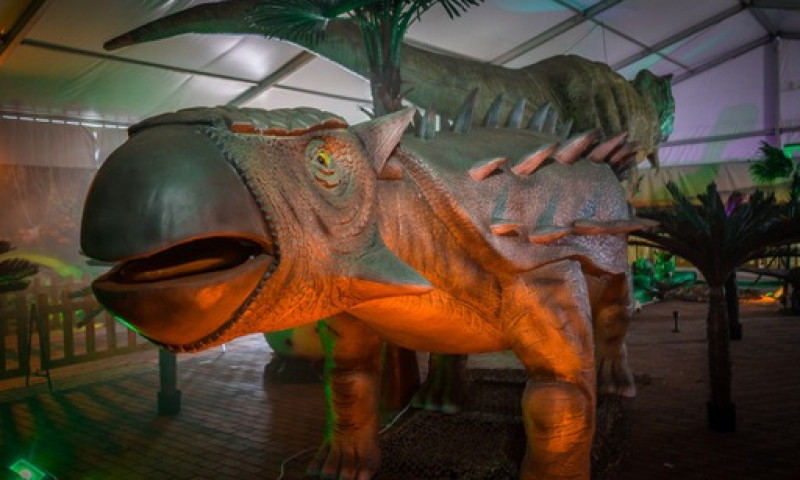 dinosaurs
09 Φεβρουαρίου 2023
/
11:08
CORFU. 40 robotic dinosaurs that move, roar and breathe will take visitors back to the time when these creatures roamed the earth.
A mini 'Jurassic Park' is coming to Corfu, giving young and old the opportunity to learn about the creatures that dominated the world for about 165 million years.
The Tyrannosaurus Rex, the Diplodocus with its long tail that swept everything aside as it passed, the Brachiosaurus with its long neck, the Triceratops with its huge horns and other prehistoric creatures of all sizes will take visitors back to the time when they roamed the earth.
The lifesize robotic models will be on exhibition from 15 February until 12 March at Alykes at the Emporiko Kentro.
There will be a total of 40 exhibits to take young and old back in time with their movement, colours, texture and roars along with the specially designed environment of the exhibition.
The impressive Tyrannosaurus Rex, for example, which was the 'king' of the dinosaurs and one of the most powerful meat-eaters, is represented by a robot model 14m by 6m.
Recreation and enjoyment
The organisers say that the exhibition combines recreation and enjoyment, recreating the habitats and environment of that age along with screenings explaining their lives, eating habits, reproduction and habitat in a simple way.
At the end of their visit and first-hand experience members of the public will find that they have learnt a lot about the history of these prehistoric creatures. The exhibition is in Athens at the moment and will also be going to Lamia as well as Corfu.
Visiting times
The exhibition will be open 15:00-20:00 Monday to Friday and 11:00-20:00 Weekends and public holidays.
The last admission will be 50 minutes before closing time.
MARIA BAZDRIYIANNI