South Corfu Municipality searching for lifeguards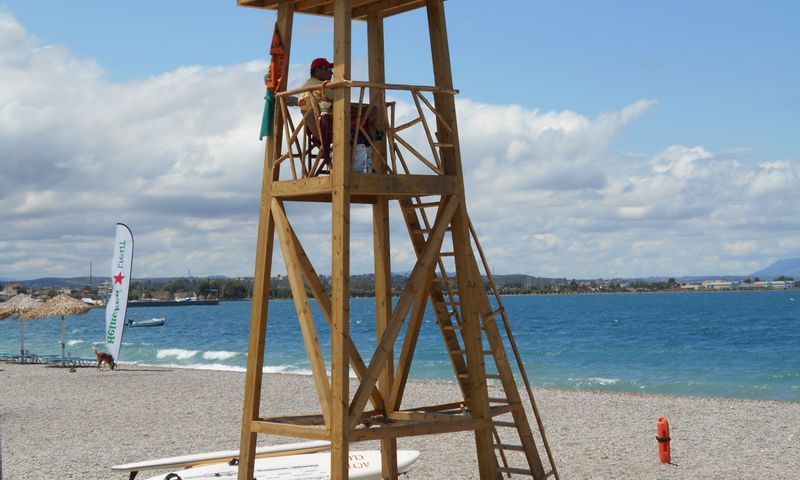 lifeguards
30 Αυγούστου 2022
/
12:16
CORFU. Following the drowning of a woman in South Corfu, Corfu Port Authority has called Mayor Kostas Lessis to discuss the issue of lifeguards.
South Corfu Municipality is searching fruitlessly for lifeguards. The matter of employing lifeguards for seaside areas, which has 'stuck' due to the strict requirements demanded by the new law, was brought to the forefront once again with the drowning of a 70-year-old woman in Bouka, Lefkimmi on Monday.

On the evening of the drowning Corfu Port Authority called South Corfu Mayor Kostas Lessis to discuss the issue of lifeguards.

Although the municipality took all the necessary steps and publicly advertised the positions in July (€447k budget), there was no response resulting in the beaches that are deemed 'much-frequented' not having lifeguards.

Mr. Lessis told Enimerosi that the positions will be advertised again. The same happened last year as well - the positions were advertised three times but got no response.

This is an issue faced by the majority of coastal municipalities in Greece (including North and Central Corfu) due to the strict requirements of the new law regarding both lifeguards' qualifications and equipment. Add to this the low funding from the Ministry of the Interior (€115k for South Corfu) and the employment of lifeguards becomes extremely difficult.

Change in the law

The matter has been brought to the attention of the Minister of the Interior Makis Voridis by KEDE (Central Union of Greek Municipalities) along with a request for changes to the law and was also discussed at a recent meeting that Mr. Lessis had with the Minister.

"No interest has been shown in the positions," Mr. Lessis said. "The new law is very strict and requires a lot of the candidates, whereas the previous law was much more flexible. There are strict requirements for the personnel, safety measures and the patrols that need to happen, which hugely increase costs. When we can't attract candidates with a budget of €447k, then we have a serious problem." He stressed that it is an extremely serious problem which needs to be dealt with seriously.

Qualifications

According to the law, those completing lifeguard training schools can work as lifeguards as long as they have been given the necessary licence by the Port Authority. The licence is granted if they have a health certificate and are successful in written and practical examinations as well as physical tests.

Equipment

The employer must have the required equipment - life jackets, flippers, underwater masks, megaphone, folding stretcher, immobilisation board etc. They must also set up lifeguard towers with a flag, have professional outboard motor boats, individual boats, jet skis and rubber boats with outboard motors.

All these requirements have led to coastal municipalities not being able to provide the necessary lifeguard coverage.