Increase in August passenger numbers at Corfu Port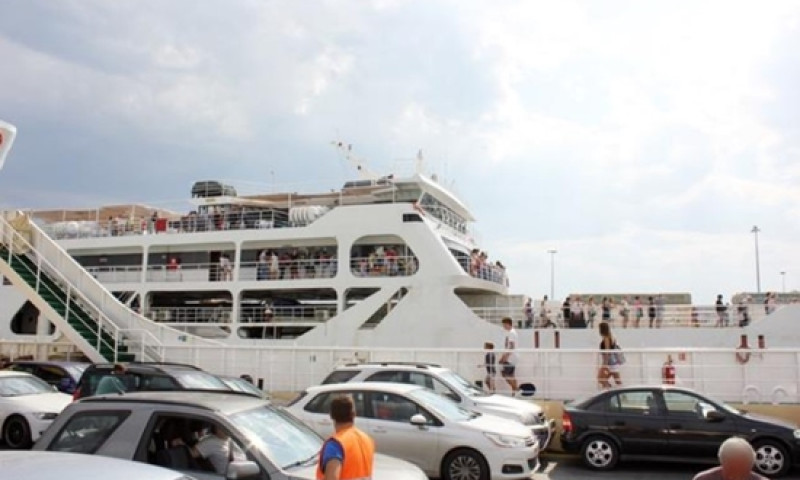 CORFU. The data confirms the trend to travel to Albania via Corfu Port.
An increase in passenger traffic was recorded this August at Corfu Port, on all routes. According to official data from the Corfu Port Authority, the percentage of passengers traveling to Albania increased by 24.08% compared to August 2022.
The passenger traffic data confirm the trend to travel towards the neighbouring country via Corfu Port of, which serves as an intermediate point for travellers to reach their destination.
This solution is currently preferred, considering that Tirana's airport is a long distance away from the tourist resorts in southern Albania, and the new airport being constructed in Vlora has not yet been completed. Whether things will change once it starts operating will become evident in the near future, as the Albanian government aims to attract more tourists to the southern part of the country via the new airport.
"Passenger traffic to Albania through the port of Corfu is continuously increasing," maritime agent Petros Papikinos told Enimerosi. "Whether they are day visitors or tourists visiting the country for their vacations, it's an affordable destination."
He said that the majority of visitors to Albania via Corfu Port are Polish, followed by Scandinavians, with all other Europeans (British, Spanish, Germans, Belgians, Italians) following.
According to data from Corfu Port Authority, 62,389 passengers boarded for Albania from Corfu Port of this August, compared to 50,281 in the same month last year.
From Albania to Corfu
At the same time, there was an increase in traffic from Albania to Corfu, with the percentage reaching +19.32% compared to the same month last year. Specifically, 62,174 passengers disembarked in Corfu compared to 52,106 in August of the previous year. Mr. Papikinos stated that tourists based in neighbouring areas and in Agios Saranda choose Corfu for organised day trips through travel agencies and that these tourists are mainly from the Balkans.
Other routes
Meanwhile, the passenger traffic on the Corfu - Igoumenitsa route had a 15.35% increase in incoming visitors this August. The number of passengers who disembarked in Corfu totaled 132,467 compared to 114,844 in the same month last year. Additionally, 135,087 passengers boarded from the port of Corfu compared to 124,274 (an 8.7% increase).
An increase in passenger traffic was also recorded on the Lefkimmi - Igoumenitsa route. A total of 20,988 passengers disembarked at the port in southern Corfu, compared to 17,989 (+16.67%) in August 2022. For embarkation, the data shows a 7.31% increase (25,362 passengers compared to 23,634).
The Corfu - Italy route also saw an increase of 16.45%, with 22,912 visitors disembarking in Corfu compared to 19,676. 25,830 passengers boarded from the port of Corfu compared to 22,198 (a 16.36% increase).
Finally, concerning the Corfu - Diapontia Islands route, disembarkation data showed a marginal increase of 4.9% (1,628 passengers compared to 1,552). In contrast, there was a slight decrease of approximately 4.19% in embarkation from the port of Corfu (1,462 passengers compared to 1,526).
MARIA BAZDRIYIANNI