Second phase of runway reconstruction work at Corfu Airport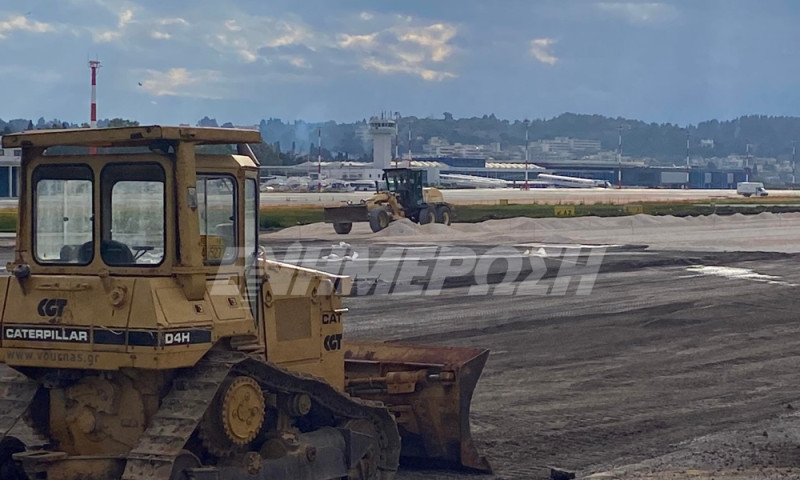 CORFU. The airport will close for two separate two-week periods in the winter - The announcement from Fraport.
Fraport has announced the dates on which operations at the airport will be suspended as part of the second phase of the runway reconstruction. From November 21, 2023 to December 4, 2023 and from January 16, 2024 to January 29, 2024, the runway's operation will be suspended. During these periods, only medical helicopter transfers will take place as necessary, while all other airport services will operate normally for the general public.
The work involves a complete reconfiguration of the runway at Corfu Airport with the aim of further enhancing the airport's safety level. This particular project will result in the capability to accommodate not only larger aircraft but also an increased number of flights.
As highlighted by Fraport, these works are part of the Concession Agreement and are carried out with a focus on sustainability and respect for the environment, as support for sustainable development and social responsibility are fundamental principles of Fraport Greece.
The suspension of the runway's operation is absolutely necessary due to the size of the project, the complexity, the terrain's morphology, and the surrounding environment. Nevertheless, based on planning, these specific time periods constitute the shortest possible duration during which operations can be halted.
Regulatory compliance and safety at all levels are fundamental priorities of the company. It's worth noting that these specific works are part of a broader plan for further upgrading the already high level of safety and operation of the regional airports managed by Fraport Greece. As previously mentioned, they are related to large-scale projects that the company will undertake as part of the funding from the Recovery and Resilience Fund.