First week of June shows increase in number of international flight arrivals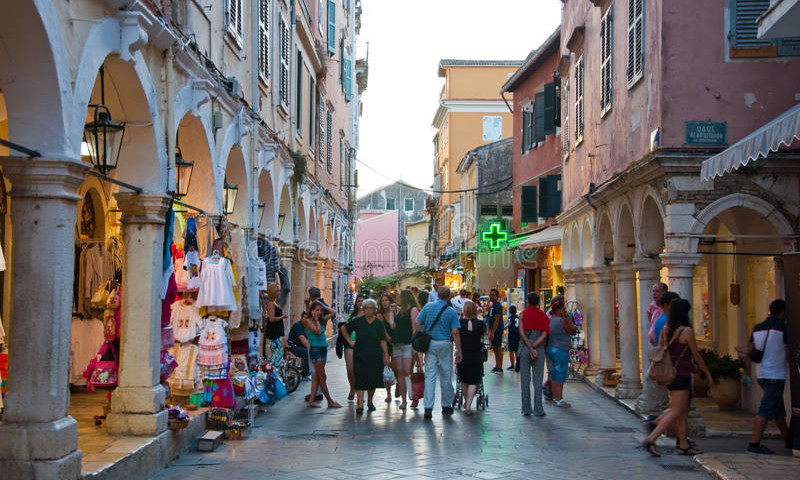 tourism
ΜΑΡΙΑ ΜΠΑΖΔΡΙΓΙΑΝΝΗ
CORFU. Upturn in accommodation bookings following a slight drop in May. Optimism for the upcoming season.
June has started off on a positive note, with a slight increase of 10% in international flight arrivals recorded at the airport during the first eight days. At the same time, there is positive feedback from hoteliers and rental accommodation owners, who observe an improvement in bookings and occupancy rates following the temporary decline in May.
Although it is still too early to determine whether this year's tourism season in Corfu will reach the levels and records of 2022, the estimates are cautiously optimistic. "Currently, the messages are positive, and we believe that the season will be better than 2022," Xanthi Kantarou, Vice President of the Corfu Hoteliers Association, told Enimerosi. "However, it is still too early to say, as airline tickets have become more expensive, sometimes by as much as 30%, and last-minute bookings have declined."
According to Ms. Kantarou, June has shown better occupancy rates compared to May. "In May, occupancy rates ranged from 60% to 90%. Five-star and four-star all-inclusive hotels have better occupancy rates. May was slower for smaller hotels. The activity increased after May 20th."

Rental accommodation

Bookings are also going well at the island's rental accommodations. The President of the Federation of Corfu Tourist Accommodation Business Owners, Pericles Katsaros, told Enimerosi that business is increasing, especially now that we are well into the tourist season.
"All accommodation properties are operating," he said. "Occupancy rates indicate that business is going well and will continue to improve even further in the coming weeks. British tourists make up the biggest group. There are good numbers of Germans as well, but they, like us, are facing issues due to price increases. With the existing reservations, the rental season will progress smoothly. However, we will be satisfied and pleased when we make a profit at the end of the season."
He added that we should not focus on last year's different and unexpected situation, characterised by an unprecedented surge in visitor numbers due to the two-year lockdown caused by the pandemic.
Airport

According to Dimitris Roussos, President of Corfu Civil Aviation Authority Employees Union, the 10% increase in international flight arrivals during the first eight days of June is mainly due to British tourists.
From June 1st to 8th, 483 flights arrived at Corfu Airport (compared to 439 during the same period last year), of which 182 were from the United Kingdom. The growth rate for this specific destination is 26% (144 flights from the UK between June 1st and 8th, 2022).
He added that the flight schedule has had new destinations added (Hungary, Romania, Czech Republic, Bulgaria, Pisa, Rome, Verona, Venice, Turin), while existing ones have been strengthened. "This is mainly due to Ryanair, which has stationed crews and multiplied flights here in Corfu since the beginning of June," explained Mr. Roussos.
Catering

The situation in the catering sector has returned to the way it was prior to Covid. Businesses say that the unstable weather conditions in May favoured cafes, bars, and restaurants within the town, as tourist activity shifted towards the centre. "The signs are positive," says Nikos Latsas, the secretary of the Union of Corfu Catering Establishments. Cruise tourism, both quantitatively and qualitatively, is better, and in October, we will be smiling again."

Car rentals

The President of Corfu Car Rental Association, Kostas Kavvadias, however, speaks of a challenging season this year due to the overall economic downturn and oversupply across all sectors.
"For the past 10 days, we have entered the normal flow," he said. "However, we are not satisfied because the duration of car rentals has decreased from one week to 3-4 days. The purchasing power of customers is lower." He added that the cost of renting a car is lower this year compared to last year, with prices dropping by 20%-30% due to the economic downturn and the abundant car supply.