Νew "Erimitis Plus" Board of Directors to request a Prosecutor's investigation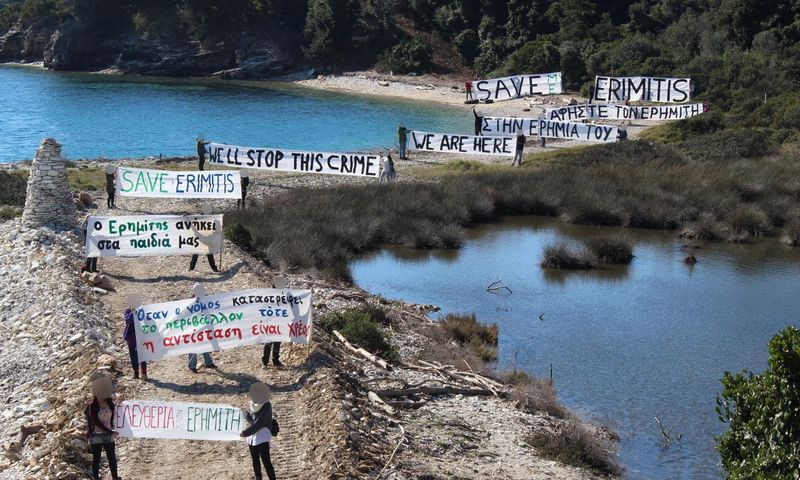 CORFU. Unanimous decision from the General Meeting - New Board of Directors from Saturday 24 July.
Erimitis Plus statement regarding Corfu northern strait:


On Sunday 18 July, the Annual General Meeting of "Erimitis Plus" Association took place with the participation of the Association's members and friends, adhering to all Covid-19 safety measures.


The outgoing Board of Directors presented its report. Questions were asked, clarifications were requested and answers were given. The report was adopted unanimously.

The directions given by the General Meeting to the newly-elected administration can be summarised as follows:

Despite the unfavourable, negative and hostile political climate towards our land,
environment and economy (which became more intense with the presence of the Prime Minister in Erimitis last year on July 11) the struggle is continuing on all levels from many groups - legal, judicial, communication and publicity - and the only way is forward.

Ongoing updating of Corfu residents, the further raising of awareness, the expansion of the human shield, the unity of the Erimitis movement based on the initial goals and principles for the salvation and protection of the ecosystem.

The Association's General Meeting strongly expresses its anger and indignation at the ecological destruction that is taking place in Erimitis, and at the provocative (to the public sentiment of equality before the law and a well-governed state) and scandalous acceptance of the alleged investors by the controlling bodies and services as well as their obstructionism (even after signed complaints) towards proceeding with inspections according to the law, filing due charges and imposing sanctions.

The General Meeting of the "Erimitis Plus" Association, for the aforementioned reasons, unanimously instructs the new Board of Directors, which will emerge from today's election, to request the prosecution authorities to investigate and search for collective and individual responsibilities for the offence of misconduct.

The General Meeting was followed by a vote to elect the new Board of Directors and Audit Committee. Voting began at 11.30a.m. and ended at 1.30p.m. in accordance with the decision of the General Meeting.

The new Board of Directors will meet on Saturday, July 24.