Recycling - a vicious cycle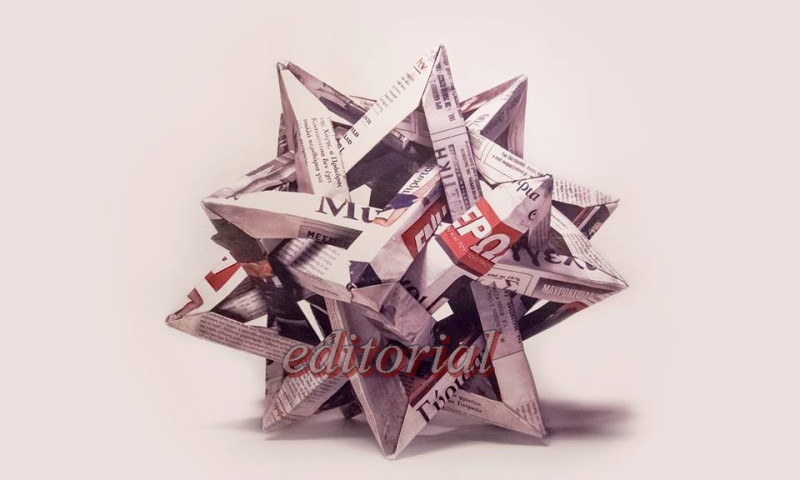 At this difficult time with rubbish piling up everywhere the efforts of the public to recycle is especially admirable.
One after the other these initiatives are springing up - mainly, but not exclusively, in Corfu villages with praiseworthy results in the collection and sorting of recyclable materials.
Those attending Saturday's meeting at the Labour Centre became both transmitters and receivers of these types on initiative - proudly sharing the results of this uneven battle against the mismanagement of waste.
This, however, is where the problems begin - and to deal with these, actions need to be upgraded politically in order that they become sustainable and effective. The complaints that were expressed at the meeting, for example "We collected tons of paper and then after years we found them rotting in an Acharavi storage building" and "We collected as many cans as we could in Lefkimmi and now the lorry-driver is asking for 1,500 Euros to transport them," clearly show the need for a collection team and more especially for proper market distribution so that at least a part of the value can come back to the community and - why not - to every member of the public who has contributed as a reward.
The one that undoubtedly has the responsibility to satisfy this need is the Municipality. As much as confidence in its efficiency has been shaken, in its attempts to avoid its responsibilities, it contributes to a parallel system of waste management which, sooner or later, will demand acknowledgement in the market and will be competitive with the local authorities.
What is required is a strengthening of the local authorities, to put pressure on the Authorities, increasing criticism of their responsibilities and exposing the problematic agreements with private contractors (both written and in application) showing up in every way possible how far it is from what is proper, legal and necessary. Arguments that can become weapons and tools in the political dispute. Why not?
Recycling means the recovery of materials in a process of circular economics. Identifying it only with the necessary first stage of collection and sorting leads to misunderstandings. Methods that work on a small scale don't necessarily work on a large scale. That is where politics and planning are required so that it can be upgraded to meet the necessary requirements. If this doesn't happen, there will be disappointment in the failures and a scapegoat will be sought for the mismanagement. Maybe the two situations are not the same as regards responsibility, but they can complement each other....