Tax and customs inspectors (AADE) close 28 bars in Kavos!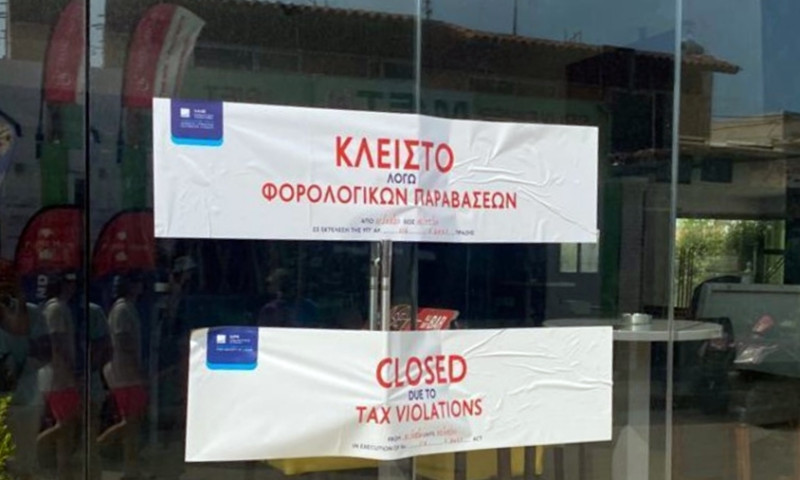 arrests
03 Σεπτεμβρίου 2023
/
13:35
CORFU. Tax evasion, adulterated drinks and shots from containers!
An organised operation to identify businesses engaged in tax evasion and/or the sale of adulterated and smuggled alcoholic beverages took place from Wednesday to Friday in Corfu.
Tax and customs officials from the Independent Authority for Public Revenue (AADE), along with support from the police, participated in the operation.
The inspection teams descended upon the southernmost point of the island, in Kavos, known for its wild parties, alcohol-fuelled events and the presence of British and other tourists.
How the operation was set up
The operationwas coordinated by the Operations Centre of the Independent Authority for Public Revenue (AADE), following prior communication between the AADE Director, Giorgos Pitsilis and the Minister of Civil Protection, Yiannis Economou, as well as the Chief of Police.
The inspectors simultaneously conducted raids on numerous bars and restaurants in the area. The tax officials requested to see receipts and invoices to verify their authenticity, while the customs officers checked whether the alcoholic beverages being served were legitimate and not adulterated or smuggled.
Throughout the operation, AADE officials remained in direct communication with the inspectors through the Operations Centre, monitoring the progress of the inspections and receiving real-time video and photo updates on the findings.
From the inspections, the following were found:
26 businesses failed to issue at least 40,578 receipts, with a total value of 267,418 Euros.
2 businesses did not submit 1,204 receipts, with a total value of 8,252 Euros.
7 businesses served beverages that lacked lot number indications, suggesting they might be adulterated and/or unregulated. Eight samples were taken, and their contents have already been sent to the State General Chemistry Laboratory.
Customers were served shots with beverages from other glasses.
Notably, there were cases of bars where inspectors discovered that they collected whatever remained in customers' glasses, poured it into a container and then served tourists shots from there!
These businesses were closed for 48 hours, and they were fined as prescribed by law.
Inspections are ongoing in other tourist areas as well.
Source: real.gr