South Corfu hotel employees strike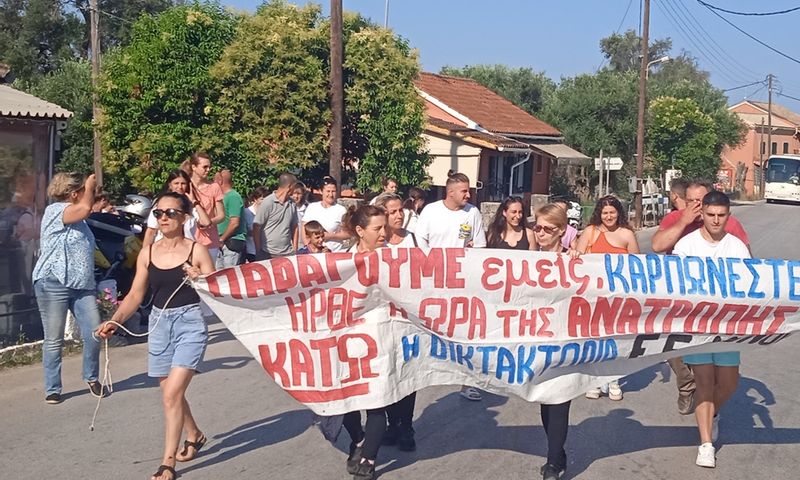 CORFU. "We will continue with the protests in order to defend our hard work and sweat, our rights and our incomes."
(Hotel Employees Union) Sandy Beach Hotel employees held a 24-hour strike that had been announced by our union for July 10, with the following demands:
1. Reducing work intensity, hiring more employees, establishing staff composition, and determining duties.
2. Implementing the industry's collective labour agreement.
3. Signing a local Collective Labour Agreement and operational collective labour agreements with real wage increases.
4. Adjusting wage scales according to actual work performed.
- Not only did they do nothing regarding the hiring of personnel.
- Not only did they not provide wage increases that would at least cover the rising cost of living.
But they provocatively counterattacked, taking away labour rights and plundering our incomes in every possible way.
- The intensification of work has reached a critical point.
- Violating the MANDATORY industry collective labour agreement is a priority for the hoteliers.
- The signing of individual contracts and agreements is audaciously imposed by any means.
- Authoritarianism, arrogance, mockery and intimidation from employers and their associates are everyday occurrences in the workplace.
No matter how hard we tried, the hoteliers do not respond to words.
That is why, in the coming period, we will continue with further strikes and other militant protests in order to defend our hard work and sweat, our rights and our incomes, which are being undermined by employers.
ENOUGH IS ENOUGH - WE HAVE NO OTHER CHOICE - EVERYONE JOIN IN THE FIGHT!