Lease for iconic Zisimos Cafe ΄founders΄ yet again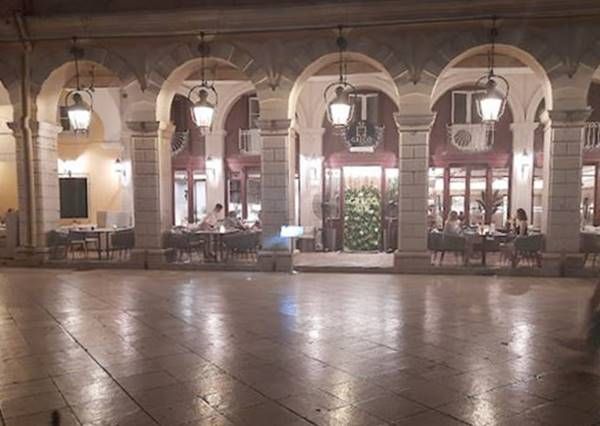 CORFU. Second business owner who hasn΄t been able to make a go of it.
Another lease for the iconic Zisimos café in Listonhas come to an abrupt end, as the second consecutive business owner couldn't make ago of it either.
The Municipality legal department is proceeding with the eviction of the Greco Str - Zisimos business, as after the verbal disputes and the eviction notice provided by the law, the deadline for rent settlement has expired without any action having been taken.
Deputy Mayor of Finance Georgios Pantelios told Enimerosi that in a few days a lawsuit will be filed for the payment of rent and the outstanding rents to the owner.
However, the process of issuing a court decision and its execution may take months, especially considering that August is approaching when cases are not heard.
Corner shop
The cafe, which is in a prime location in the heart of the tourist and cultural hub, is owned by the "Isabella Daliotou" Foundation and was leased for a monthly fee of 15,050 Euros (including stamp duty).
This particular property, located at 24 Georgiou A Street and 25 Capodistriou Street, came into the hands of the business owner in December 2021 after an auction, where the aforementioned company was the only one to submit a bid.
The once legendary "Zisimos - Ta Olympia" now welcomes its customers under the new name "Greco Street," owned by the miCafetal Group, "NIKOLAOS MICHOUS and Co".
From October 2022
According to the relevant decision of the Economic Committee in April, the company "MICHOUS and Co." has not paid rent since October 2022.
It should be noted that the previous tenant left debts of approximately €500,000, which the Municipality is still pursuing through legal means.
However, as pointed out by Georgios Pantelios, the current tenant has provided a guarantee equal to one year's rent upon signing the contract.

CHRISTINA GEREKOU