Taxis protest against the new Uber app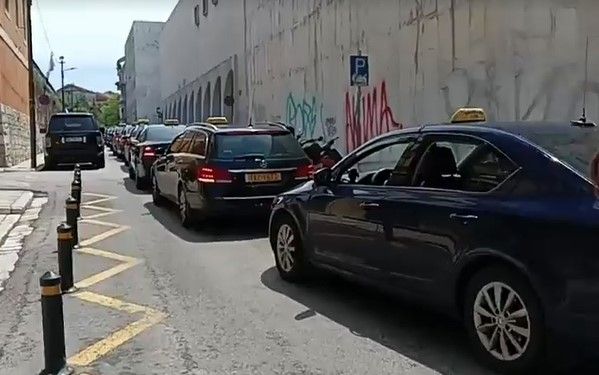 CORFU. All the taxi unions took part along with tourist coach owners.
A long motorcade of taxis, sounding their horns, caused chaos in the central streets of Corfu Town today.
The following unions took part in the protest:
- 'Taxiarhis' taxi union
- 'Agios Christopheros' taxi union
- Corfu Taxi Drivers Union
- Tourist Coach Owners Union
See the video
Corfu followed the lead of their colleagues from Rhodes, protesting against the licensing of the private platform for transfers in Corfu.
In Rhodes the municipal council voted unanimously against the licensing of the Uber app on the island.
The decision of the Rhodes council, according to
Rodiaki
, is as follows:
"The Administrative Boards: 1) of the Rhodes Taxi Owners Association, 2) of the Transport Cooperative under the name "TRANSPORT COOPERATIVE OF RADIO TAXI OWNERS OF RHODES S.A." and 3) of the association under the name "DIAGORAS RADIO TAXI", express with the present resolution, which they submit to the president of the municipal council of the municipality of Rhodes, their strong opposition to the arrival of the foreign platform Uber and the illegal attempt to operate it on the island of Rhodes with private cars with drivers.
Our island already has a sufficient number of transportation means of all kinds, whether they are public-use passenger cars (taxis), private-use passenger cars (with or without a driver), or tourist buses of all categories, which likewise use state-of-the-art customer service platforms.
The fleet of vehicles that serves the local passengers as well as visitors is mostly new and luxurious, staffed with drivers who all meet the criteria set by the relevant laws and for years have been performing their duties with professionalism and safety.

All those active in the transportation sector on the island of Rhodes have their base in Greece and are law-abiding citizens who contribute to the economy and employment of the region.
Our position expresses the views of all professionals in the field of transportation."