A clear No from the Municipal Council to the Alipa additional fee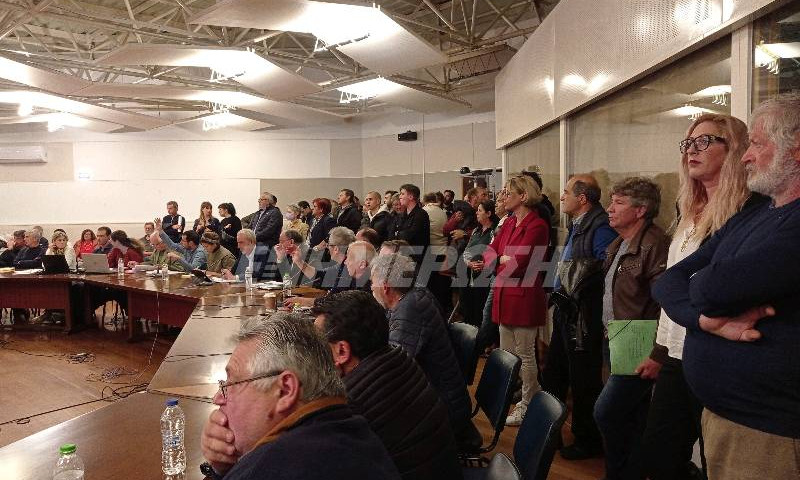 CORFU. There was a strong presence of local professionals, concerned about the future of Alipa harbour, where they have been working for 30 years.
The discussion at the municipal council about the €5 additional fee per customer imposed on Alipa professionals lasted for five whole hours. The additional fee was forced on professionals at the Paleokastritsa tourist harbour by the investor company.

Both the Mayor Meropi Ydraiou and the Deputy Mayor of Tourism Panos Varouchas pointed out that the charge is undoubtedly illegal and not provided for in the contract.
All professionals and community presidents were present in the council chamber, concerned about their professional future at the Alipa harbour, where they have been operating for 30 years.
Although all municipal councillors were opposed to the company's policy, the discussion became an opportunity to unfold many aspects of the case, triggering disagreements about the concession process at the harbour.
In response to the criticism directed at the local authority for the concession of the harbour, Meropi Ydraiou pointed out that there was no alternative, with TAIPED's suffocating demand for the leasing of Alipa and Benitses facilities and the risk of the Municipality losing ownership forever. This position was also confirmed by Giorgos Karydis, who participated in the previous municipal administration of Nikolouzos.
The common line taken by the opposition, however, was the immediate denouncement of the lease contract with the company, in case it remains steadfast in its decision for the increase in price.
The decision that was finally approved by the municipal council with a majority of 27 votes provides for:

- Maintaining last year's price list for boat arrivals and departures.
- Setting a price list for the slipway.
- Setting a price list for "touch and go" that will be approved by the municipal council.
- No head tax or charge of any kind.
- To investigate by all ways and means any abusive term in the mooring price list, which will also have to be approved by the municipal council.
- In case of a violation of the contract terms, all legal means available will be taken.

However, the political decision of the municipal council leaves the immediate future of professionals for the season which has already started uncertain.
The fear expressed by professionals now is that even without the €5 additional fee, the company will try to make profits "on the sly".