Opposition parties ask for Alipa harbour issue to be discussed at Municipal Council meeting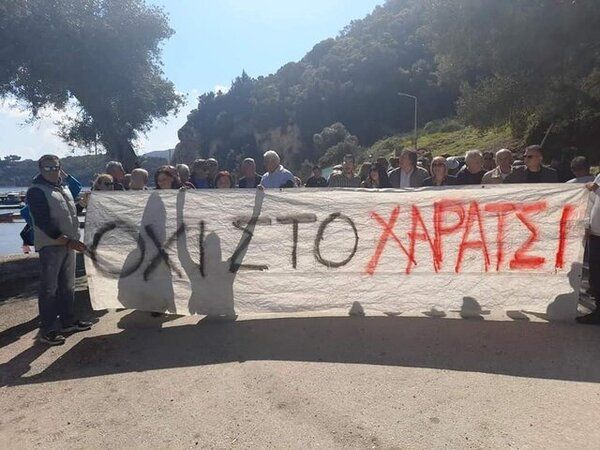 CORFU. The request follows the protest of local professionals on Saturday 22nd against the €5 additional fee per tourist.
Seven local opposition parties have sent a request to the President of Central Corfu Municipal Council for the latest development regarding Alipa harbour to be discussed at tonight's council meeting.
The official request from the parties:
TO: The President of Central Corfu and Diapontia Islands Municipal Council
RE: discussion on the issue of Alipa Harbour
Following the recent developments at Alipa harbour, where the leasing company is imposing an unacceptable additional fee of €5 per tourist and the protest of the local professionals on Saturday, April 22, we request that "Discussion on Alipa Harbour" be included as an item on the agenda at the 10th Regular Session of the Municipal Council scheduled for April 24, 2023.
The urgency of the matter arises from the fact that we are now in the tourist season, so the abnormal situation that has been created must be resolved immediately.
Leaders of the local parties:
I. Trepeklis - Kerkyra Na Zisis
G. Kaloudis - Prota I Kerkyra
Ch. Sarlis - Kerkyraiki Anagennisi
S. Neratzis - I Kerkyra Psila
K. Grigoriades - Ekkinisi
H. Halikiopoulou - Kerkyra 180
A. Rigga - Independent