Old Town cafe bar prices have gone up since 1 April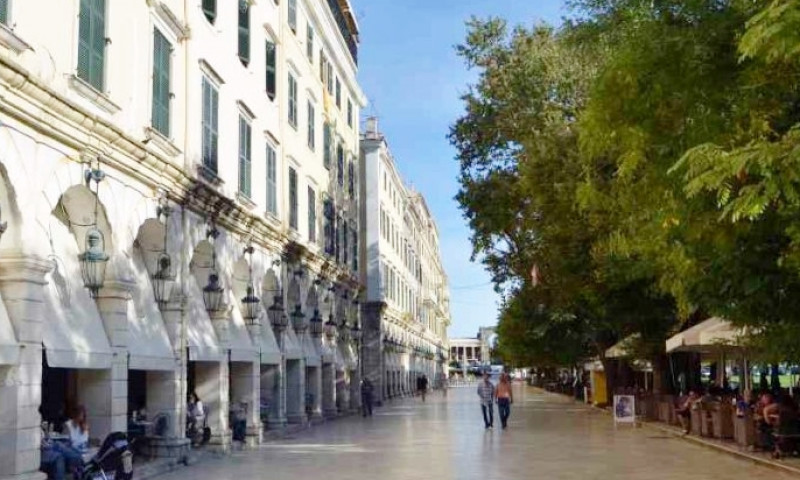 CORFU. Businesses have increased their prices by 5%-10% due to the higher cost of energy and primary produce.
Going out to cafes and bars in Liston and the surrounding area has now become more expensive, following price increases made by businesses as a result of general increases in energy and raw materials.
The new price lists have been in effect since April 1st. Business owners met with the Corfu Old Town Association of Entertainment and Catering Professionals to coordinate adjustments together without creating unfair competition.
The President of the Association, Yiannis Vlachos, told
Enimerosi
that the price increases are small, not exceeding 10% for businesses operating in Liston and 5% for those operating in the surrounding areas.
"There has, indeed, been a small readjustment in prices at cafes and bars in the old town due to increases in all areas, such as energy, raw materials, and wages," said Mr. Vlachos. "Throughout this period, we have absorbed the increases that have preceded without changing our prices. What we emphasised in the meeting with business owners was the need for price parity, so that the market has the same prices among neighboring businesses to ensure uniformity and to avoid unfair competition."
He said that the Association asked businesses to contact their accountants to "make accurate calculations."
Increase of €0.10 in price of coffee
Indicatively, coffee is now €0.10 more expensive, with the price ranging from €3.90 to €4 depending on the type of coffee, up from €3.80-€3.90. Greek coffee is the exception, with its price remaining the same.
Markos Orfanos, owner of a coffee shop in Liston, told Enimerosi that the prices of raw materials is continuously increasing and businesses are struggling to absorb them, given their high operating costs (energy bills, payment of fees to the Municipality for the development of outdoor seating, rent, etc.).
Custom is good
The price adjustments, however, do not appear to have deterred consumers -- both locals and visitors. Owners report that they are satisfied with the level of custom, which is considered very good for the season.
The start of the tourist season has played a crucial role in this, of course. International flights have been arriving at Corfu Airport since March 26, with very good occupancy rates.
"Compared to other years, the town seems to be busier, as flights started very early and this benefits us," said Mr. Vlachos. "Traditionally, Corfu is full of people during the summer months. This needs to be extended to the rest of the season."