Liston car park to be sealed off after Easter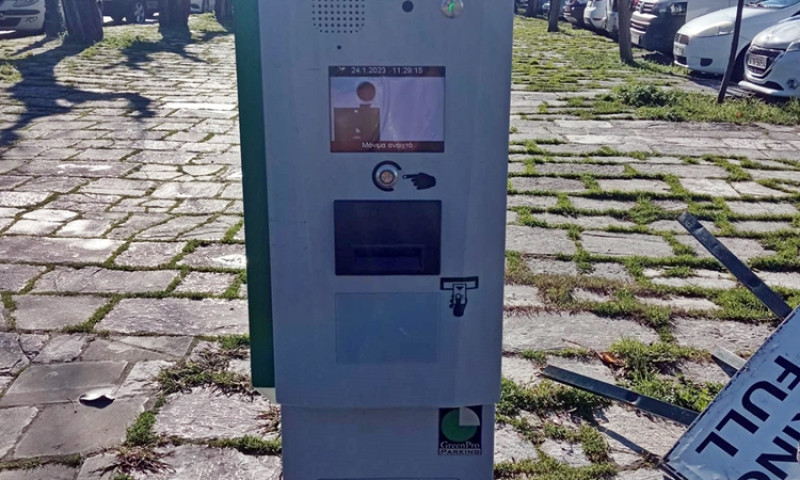 CORFU. Deputy Regional Governor says that even if the inspection finds that everything is OK, the decision to seal it off has to be implemented - even for one day.
The ongoing saga of the Lower Square car park is expected to continue after Easter. Although the initial estimate was that it would close during Holy Week, it is clear that such an action would cause unprecedented disruption on the island which is already inundated with thousands of visitors and vehicles during this particular period.
Deputy Regional Governor for Corfu, Kostas Zorbas told Enimerosi: "The Transport Department will conduct the new required inspection after Easter to check the completeness of the file and the outstanding issues that were identified in the summer. Due to the suspension of the licence, even if everything is found to be in order, the Regional Authority is required by law to proceed with the sealing off, even if it is done very briefly - on the same day or within two days".
Is it licensed?
Regarding the controversial question of whether the car park is currently licensed, the Deputy Governor explains that until recently there was a licence based on the formal "declaration of licensing" that the Municipality had received, along with the submission of supporting documents. "That is why the recent decision of the Transport Department referred to the suspension of the declared licence," he added.
Vacation of the car park
However, the most difficult condition to implement is estimated to be vacating the car park, as cars often remain there during the night.
The Municipality has given assurances that the file is complete and the only reason for all this upheaval is that the Transport Department's inspection was carried out in June, a period during which work was still being carried out on the site.

Three Euros
Since last Monday, the electronic parking system has been operational, without time charging yet, with the ticket being at a flat rate of 3 Euros, as before.
However, permanent residents have reacted from the beginning, and there are cases where they have refused to pay due to the lack of a legal licence.
Their ongoing demand is for parking spaces for the residents of the old town, which remains a point of friction with the Municipality.