South Corfu a candidate for investment of over €300m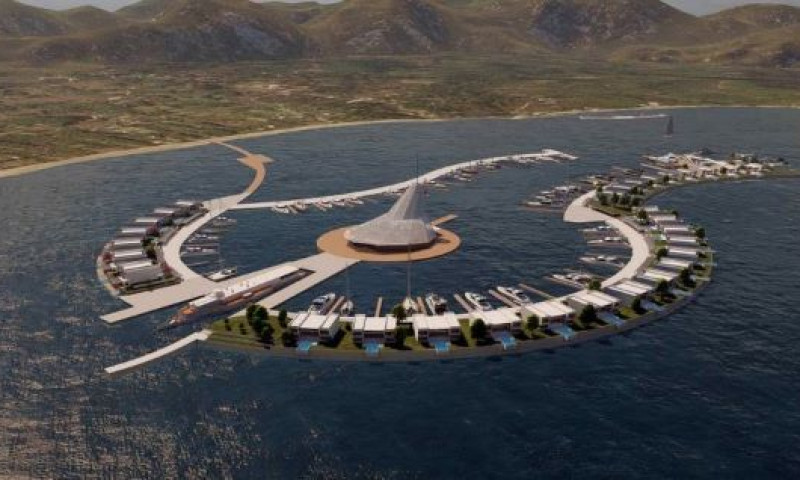 South Corfu
07 Φεβρουαρίου 2023
/
21:26
CORFU. The Ministry of Tourism΄s Committee of Tourist Ports gave the go-ahead for the creation of a new marina in Kaliviotis, Lefkimmi, with an artificial island and luxury villas.
Corfu is a candidate for a new public strategic tourist investment that exceeds €300m and seems to be currently ahead of other areas of western Greece for a modern pilot project.

The plan for South Corfu includes an artificial island, like Palm Jumeirah, and there is already a proposal from a group of companies for its implementation through the Recovery Fund.

The creation of a new marina and tourist facilities in Kaliviotis in South Corfu was discussed some days ago at the Committee of Tourist Ports meeting on 2 February, under the General Secretary for Tourism Policy and Development Olympia Anastasopoulou, with the aim of developing marine tourism in the country.


Prerequisite

The project for Corfu has been approved in terms of spatial planning, but it is an ambitious project that requires the agreement of the local community in order for it to be implemented.

It is also a project that other areas of western Greece, such as Preveza, Thesprotia and other Ionian islands, are also claiming. For the moment, however, Corfu seems to be in the lead.

The announcement was made by Corfu ND MP Stefanos Gikas at the cutting of New Year's cake at the party's office on Sunday 5 February, where he presented the government projects in Corfu.

As Mr. Gikas told Enimerosi, this investment, which is around €300-€350m, concerns an artificial island at a distance from the coast with a marina and tourist infrastructure (villas that will have space for boats), while it will also include important works for Corfu, and especially South Corfu, such as new ports in Petriti, Kaliviotis and Alykes, as well as the redevelopment of the entire Kaliviotis beach.

"It is not something that is a given for Corfu, but the Committee has made a positive decision for our island, which is putting us one step ahead of the other Ionian Islands that are claiming the project. It does, however, require the local community to embrace it and thus we are starting to record their views so that it can go ahead. It may seem like a huge project, but if the local community decides that it should be done, its construction can begin in 2024," Mr. Gikas told Enimerosi, noting that this investment will help in the development and upgrading of the entire area from Petriti to Alykes.


Public project

Mr. Gikas also clarified that this is a public project, which will however be built by a group of companies that will run it for 30 years and then it will be returned to the public sector. In fact, he presented the scale model of the project, while, as he pointed out, more announcements will be made in the coming days.

This ambitious project, which is still at an early stage, confirms the great interest in Corfu as a tourist destination, with investors sending very positive signs for the island.