Traffic Police checks on school buses continue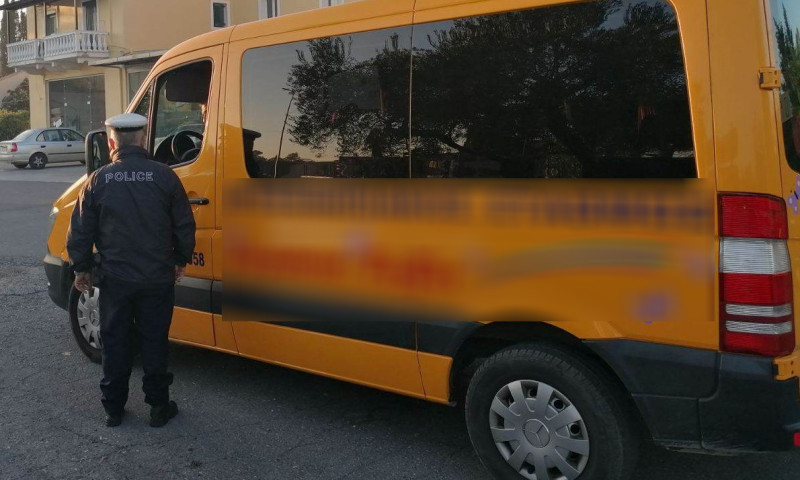 CORFU. There were violations for lack of escort and tachograph in Corfu school buses.
According to the Corfu Traffic Police, there were violations for lack of tachographs and escorts in buses carrying pupils, while according to the Ionian Islands General Police Department fines have also been imposed for violation of the speed limit in Zakynthos, Lefkada and Cephalonia.

The Corfu Traffic Police continues the checks to see if the conditions for the safe transportation of pupils to and from their schools are met. These are random but targeted checks carried out daily both in the morning and in the afternoon, i.e. when pupils arrive at and leave from schools.

All types of buses transporting pupils, both from public schools and private nurseries and kindergartens, are being checked.


3,000 pupils

About 3,000 pupils are being transported daily with 156 routes to their schools, while in addition to these there are also mini buses used by private education structures for the transportation of infants.

According to the Ionian Islands General Regional Police Directorate, the violations in Corfu are mainly related to tachographs (which record information on driving time, speed and distance and are used to ensure that drivers and employers follow the rules on driving hours) and lack of an escort. As for the rest of the Ionian Islands, speed limit violations were found with the maximum speed limit being at 50 km/h.


What is being checked

The buses are being checked for, amongst other things, seat belts, fire extinguishers, first-aid kit, larger number of pupils, insurance policy, tachograph, roadworthiness certificate, tyres, speed limit, escorts and whether the maximum speed limit of 50 km/h is indicated on the back of the vehicle. In cases of violation fines are imposed and even licences can be withdrawn.


The escorts

However, the issue of the escorts, which is mandatory by law to be provided to children up to 2nd grade, is a problem, since the low price for this service acts as a deterrent. The Parents' Associations often take the situation into their own hands, as they themselves end up becoming escorts.