Corfu waste management facility expected to be created by May 2025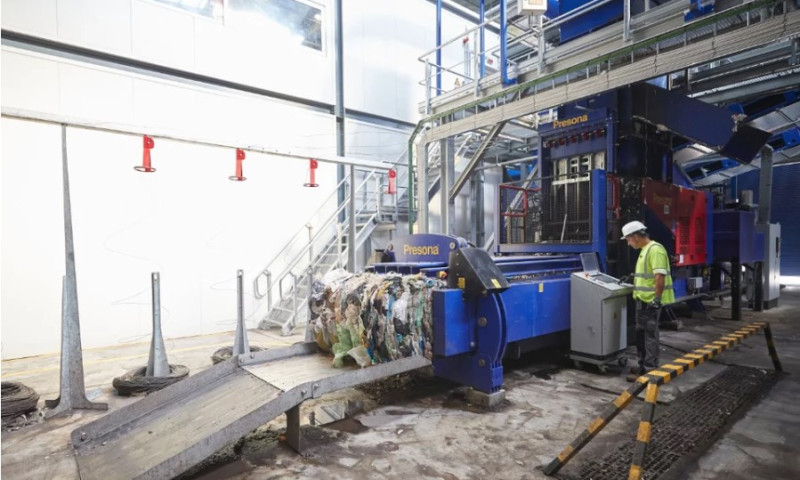 waste management facility
26 Οκτωβρίου 2022
/
23:32
CORFU. The environmental conditions for the new Temploni landfill are expected to be issued within the next few days.
The online tender for the construction of the Corfu waste management facility started on Tuesday 25 October and, barring unforeseen circumstances, it will be ready in May 2025. Those interested can submit their bids on the platform until 30 November, while the online opening of the tenders will take place on 7 December.

The Managing Director of the Ionian Islands Solid Waste Management Organisation (FODSA) Theodoros Kardaris told Enimerosi that the contract with the project's contractor will be signed in May 2023, barring unforeseen circumstances. "The facility will be ready after two years, in May 2025, while its trial operation will be included in the construction time," he said.


Funding

The project's budget, which was put out to tender for the third time, is €64,699,209. In particular, the construction of the Corfu Urban Solid Waste Treatment Plant will cost €30,735,915.

The project has been included in the Operational Programme "Transport Infrastructure, Environment and Sustainable Development 2014-2020" and is funded by the European Regional Development Fund (80%) and the Public Investment Programme.


The facility

The facility, which will be able to collect 35,000 tons of mixed municipal waste per year, will be responsible for the recovery of recyclable materials, the compost production from pre-sorted organic waste, as well as the compost of organic waste separated from mixed municipal waste through mechanical sorting.

It is worth noting that the project also includes the construction of an Organic Waste Treatment Plant, which will be able to collect 12,500 tons per year, as it is necessary to promote systems for the treatment of organic waste with separate collection of organic waste.

The organic waste, both pre-sorted and separated through mechanical separation, will undergo anaerobic digestion, aiming at the production of biogas and the modern energy utilisation of this biogas with the production of electricity and thermal energy and the distribution of the electricity.


New landfill

The opinions for the operation of the new landfill, which will be built on a part of a field in Temploni, have been finalised and within the next few days the issuance of the environmental conditions is expected by the responsible Department of the Ministry for the Environment.

The landfill, in which the factory's residues will be buried, will be around 21.4 stremmas.


Landfill restoration

As far as the restoration of the Temploni landfill is concerned, the Ministry of Interior recently approved €1 million for the landfill of abandoned waste bales, the restoration of the terrain, the repair of the wall and the transportation of the waste bales that cannot be landfilled to Palairos.

The approval of the Minister for the Environment Kostas Skrekas for these procedures has been given long ago. The Ionian Islands Regional Governor and FODSA President Rodi Kratsa recently stated that the restoration work will probably start before the end of the year.