Schools to open on 12 September without masks and self tests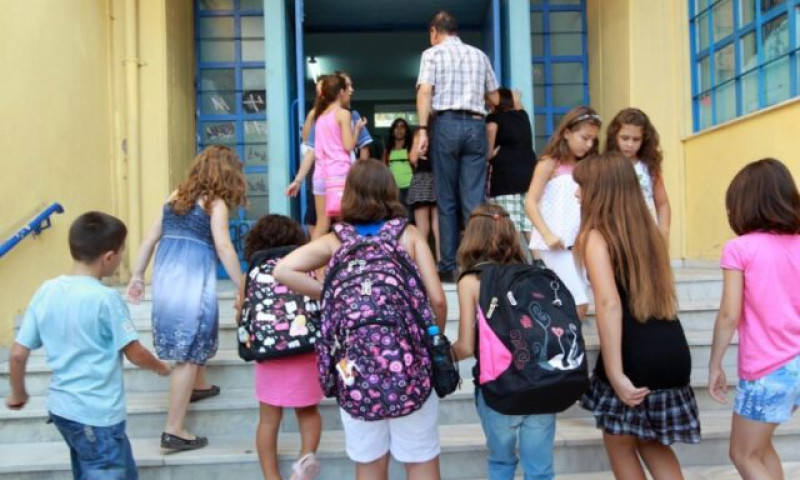 schools
01 Σεπτεμβρίου 2022
/
15:50
CORFU. The pandemic is receding in Corfu. Experts recommend the use of masks in spaces with a lot of people.
Schools open on Monday 12 September without the use of masks and self tests being mandatory. In a joint statement from the Ministries of Education and Health the new protocol was announced with much fewer measures for the new school year.

The recommendation which was decided unanimously by the Health Ministry Committee of Experts was accepted by the government. The use of masks is optional and if pupils have symptoms, they have to stay at home. It is also recommended that a self test be taken if there are symptoms.

If someone tests positive, they must go into isolation for at least five days and avoid contact with others. After that they can come out of isolation after that period of time if they don't have any symptoms or a fever for 24 hours without the use of anti-fever medication.

Following that they can return to school with the mandatory use of a N95, KN95 or FFP2 mask or a double mask for at least another five days.

The measure requiring hand-sanitisation and proper ventilation remains in force.

If the epidemiological data changes, then the health measures will be reviewed.

"The measures for the new school year are moderate," Ionian Islands Director of Education Petros Aggelopoulos told Enimerosi. "The use of masks and self tests are optional."

Pandemic receding in Corfu

According to epidemiologists, the virus is not endemic but it is the choice of each country to treat it this way. In Corfu, following the big spike in the number of cases at the beginning of the summer - reflected in the number of hospital admissions and deaths - the pandemic is now receding. The number of Covid patients is now much lower than it was previously.

Epidemiologist Yiannis Alamanos told Enimerosi that measures such as the avoidance of crowded spaces, the use of masks in indoor spaces and by vulnerable groups and their immediate contacts should still be implemented and the fourth vaccination shot is recommended for high-risk groups.