Roadworks begin in Kontoyialos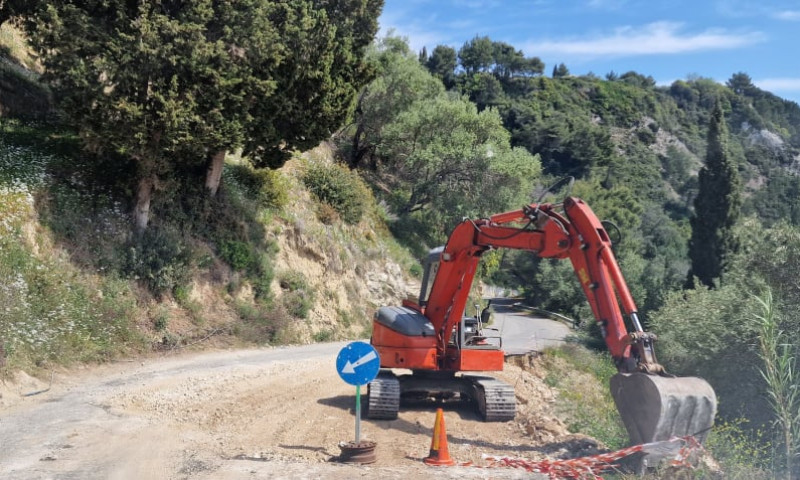 CORFU. The Municipal Technical Works Department announced that drilling has begun for the preparation of geological, geotechnical and structural studies related to the serious landslides that had happened during the ΄Ballos΄ storm last October.
At the same time, work has begun to repair the road in areas where there had been landslides and which did not require geological surveys.
In particular, special drilling rigs are being used to carry out soil surveys, while the work concerns the serious damage recorded in the soil in
Ano and Kato Garouna, Kompitsi, Evropouli, Agios Gordios, Kontoyialos and Viros
.
Kontoyialos
Ano Garouna
Once the survey is completed, the Municipality is expecting to receive the relevant studies, including the tender documents, in order to proceed to the next phase which concerns the funding for the repair of the damage and the improvement of road safety. The geological, geotechnical and structural surveys are expected to take about 10 days.
Roadworks have also started
Along with the preparation of geological surveys and studies, the roadworks, for which it was considered that no specialised geotechnical survey was required, have also started. In particular, the project concerns the repair of the road network following the damage caused by the 'Ballos' storm and has a €300,000 budget.
Work has begun on the
road in Kontoyialos
and is also going to be carried out in all the roads in
Viros, Varipatades, Kompitsi, Yiannades and Evropouli
, where there had been caused great damage.