"Destinyland - A digital Odyssey" at Achillion Palace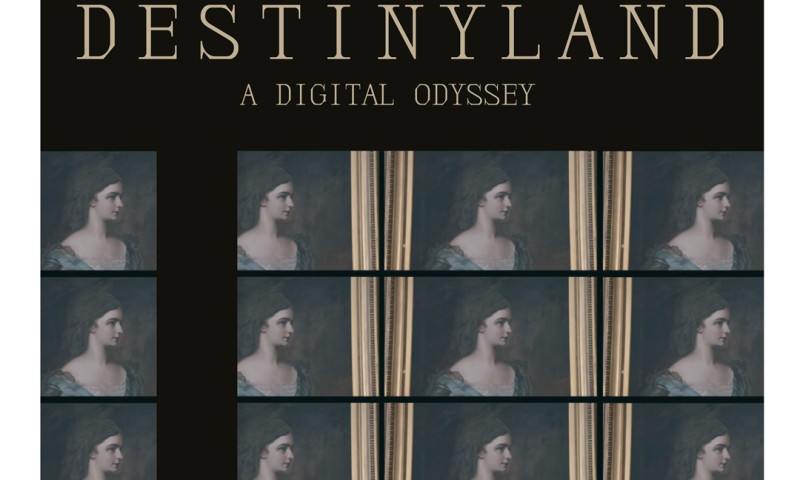 Achillion Palace
10 Σεπτεμβρίου 2021
/
13:50
CORFU. The symbolic baptism of the MS Destinyland will take place at The Achillion Palace on September 10 —the occasion of the 123rd anniversary of Sisi's death.
In the presence of the team and" a reduced number of guests, the pilot film "Destinyland - A digital Odyssey" will premiere through online streaming to showcase the preceding research tour. The film is the prelude to the series of six episodes that will be accessible to international audiences till December 24th on the website of the project www.destinyland.eu
THE STORY

Like the shipwrecked, an international group of freelance artists find themselves stranded on the island of Corfu. Anyone able to withstand the first wave of COVID has washed up here during the second. Just as legend recounts how Odysseus once reached this last station on his odyssey before returning home to Ithaca, the ensemble on Corfu also draws new creative power from their site of transit.

The Achillion Palace opens its gates for a three-month-long digital residency and becomes their home port. In a game of images and information, the ensemble shares with its audience the steps in preparing a future project and utopia, in the sense of a "making-of". These previews offer stimulating behind-the-scenes glimpses of contemporary artistic work under the testing conditions of the pandemic, as well as of Sisi's own escape from the world into the unearthly realm of ancient Greece. The digital ship – the MS Destinyland – takes the audience along on a journey of discovery through past ages and into the present, as the artistic team travels through so-called 'Lockdownland' through a multilingual online experience in six episodes.

In this way, the viewers will gain an authentic insight into the workings of an industry now struggling to survive. With the ensemble of Eteria Filon www.eteriafilon.com

Doors open from 20.30.
The premiere starts at 21:00
Admission free
Courtyard of The Achillion Museum in front of the main entrance to the palace

Please note: The maximum number of participants at the event will be 100 people and an order of priority will be observed. The priority is on safety and protection of all, all measures to prevent the spread of the Covid-19 will be strictly observed. Body temperature will be checked at the entrance and the distances of 1.5 m per seat will be observed. The public will be seated and there is no break scheduled.

For reservations please contact [email protected] or call under +6953011391.