Central Corfu Municipal Council votes unanimously to keep car parks at open-air market and in Spilia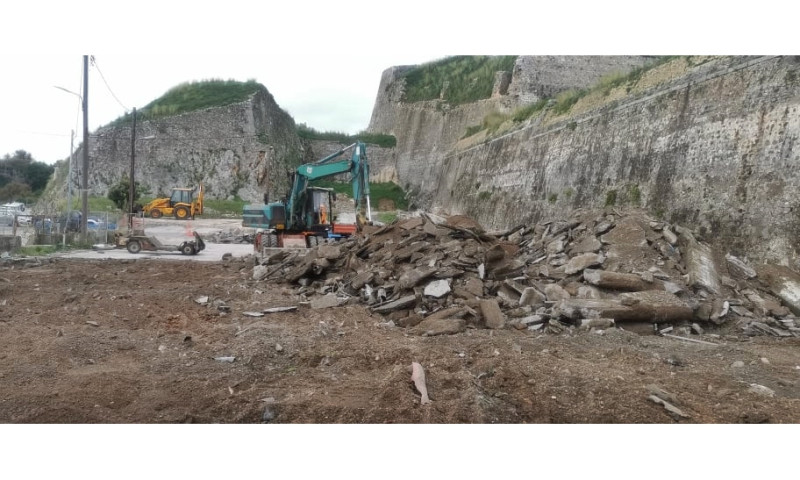 Municipal Council
30 Δεκεμβρίου 2020
/
15:51
CORFU. Central Corfu Municipal Council voted unanimously not to get rid of the car parks at the open-air market and in Spilia at Tuesday΄s Council meeting.
The discussion was about the Port Authority's work to complete Spilia Marina and the makeover of the area next to the New Fortress, which together will deprive the town of hundreds of parking spaces.

The issue was proposed by Giorgos Karydis, leader of the Kerkyraiki Simahia party, who made the initial presentation.

The President of the Old Town Permanent Residents Association Nikolaos Olympios also spoke about the parking problems that town residents face.

The discussion then went on to cover the traffic problems in Corfu in general, which for decades have suffocated the town, which should be lively and functional.

Deputy Mayor for Technical Works Nikos Kalogeros gave an update on the Sustainable Urban Mobility Plan for which a study is now in progress, taking into account previous studies and the views of town bodies. The Plan aims to solve the parking problem by creating car parks around the outskirts of the town.

Mr. Kalogeros admitted, however, that it will take a long time to plan and put into action. He added that the parking problem and the Urban Mobility Plan will be the subject of discussion at one of the upcoming Council meetings.

Mayor Meropi Ydraiou said that, first of all, the Municipal Council needs to request an official update from those managing the car parks - Corfu Port Authority for Spilia and the Ministry of Culture for the open-air market.

Both the Mayor and the Deputy Mayor for Tourism Panos Varouchas stressed that the Council shouldn't oppose the work at Spilia Marina as it will improve the area round the Old Port. The opposition parties didn't disagree with this.

Taking this comment on board and after a long discussion involving all the parties, the Council decided unanimously to request Corfu Port Authority and the Culture Ministry to keep the two car parks for the time being in order to serve the parking needs and allow the Municipality time to find alternative solutions.