Third world conditions at Mantouki School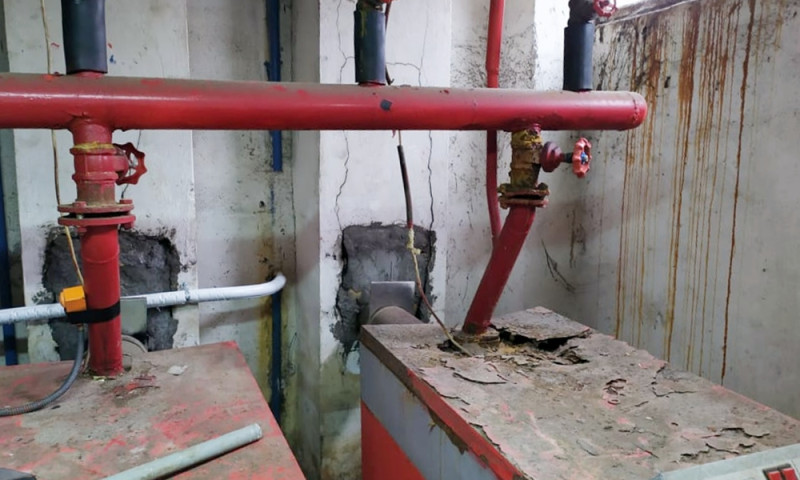 Mantouki
29 Ιανουαρίου 2020
/
14:24
CORFU. The dreadful situation at Mantouki School brings to the forefront yet again the issue of unsafe school infrastructure.
Pupils at the 1st Vocational High School (EPAL) in Mantouki told
Enimerosi
of their exasperation at the situation.
The school centre in Mantouki is in the seventh day of its sit-in protesting against a series of issues, the most immediate of which is the repair of the heating system.
The photos of the boiler room speak for themselves. Pupils showed us the rusty boilers which are only 30% efficient. Temporary repairs were carried out recently by the Municipal Technical Works Department but there are still classrooms that continue to have a problem.
Pupils at the Vocational High School told
Enimerosi
that there is a high risk from the electrical panelboard in the basement - where there has been flooding. They also talked about the problem with the stability of the building.
As can be seen in the video, the condition of the school toilets is completely unacceptable - a plumber came today.
In the seven days that they have been holding the sit-in, the pupils say that they haven't had any response from the Municipality that action will be taken and they are still awaiting a permanent solution.