3% to 15% increase for Corfu hoteliers from tour operators in new 2024 contracts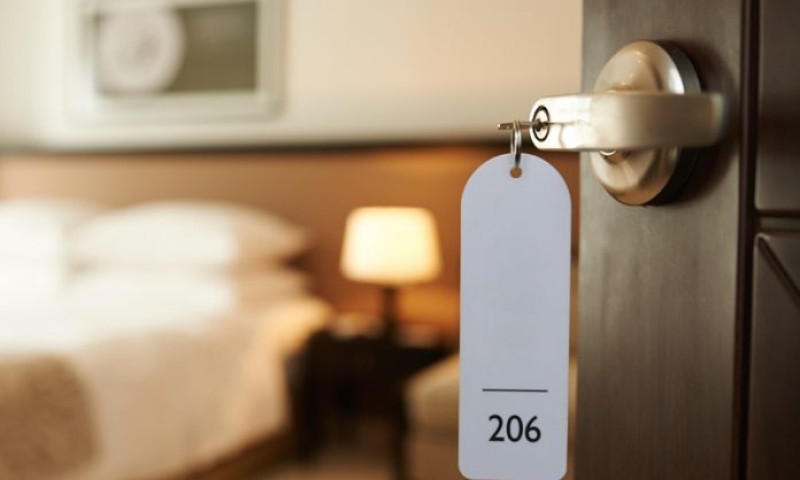 CORFU. Bookings for the new season have begun, with Corfu maintaining its high demand as a holiday destination.
Corfu hoteliers are happy with the negotiations that took place with foreign tour operators for the new tourist season contracts, as they managed to secure favourable agreements.
According to the President of the Corfu Hoteliers Association, Babis Voulgaris, the increases range from 3% to 15%, depending on the hotel. "Most hoteliers managed to achieve what they wanted," he stated. "Increases used to be difficult in the past. Now, due to the ability of customers to make online bookings themselves, negotiations are easier."
He said that the percentage increase varies from hotel to hotel, as each business owner negotiates taking into account the upgrade of their establishment with necessary renovations, operational expenses, energy cost increases, services offered, as well as the wage cost of employees in combination with the difficulty of finding human resources.
Contracts signed during the summer
At the local level, agreements for the new season have already been made, and most contracts were signed during the summer. "Usually, these are annual contracts, but there are others that are negotiated for up to three years to provide greater financial security," Mr. Voulgaris said.
According to the Association of Corfu Travel Agents (AOCTA), Corfu attracts the interest of travel agents from all markets, with the UK market taking the lead, followed by the German, French, Italian, Israeli and Polish markets, which are showing significant demand.
"Already, bookings for the new season have begun, with Corfu maintaining its high demand as a holiday destination," added Mr. Voulgaris. "So far, the numbers look promising for 2024. We will have a clearer picture in the coming period. However, last-minute bookings play a significant role in determining the season."
Increases
However, the cost of accommodation at Corfu hotels will increase further, as there are expected to be increases of 5% to 8% for the new season. "The increases that were implemented for 2023 were over 10%, depending on each business's costs. For 2024, the percentage increases will be smaller," Mr. Voulgaris stated.
Additionally, customers will also face new accommodation taxes, according to the announcements made by Greek PM Kyriakos Mitsotakis at the Thessaloniki International Fair, which include an increase in the daily stay tax ranging from one to six Euros, especially for luxury hotels.
The Vice President of the Corfu Hoteliers Association, Spyros Rokkas, told Enimerosi that, while this tax does not directly burden the hotels themselves, it has created concern within the industry. "We haven't had a chance to discuss it at the Board of Directors, but it certainly worries us. The customer will be required to pay more," he noted.
MARIA BAZDRIYIANNI