Emergency landing of RyanAir aircraft at Corfu Airport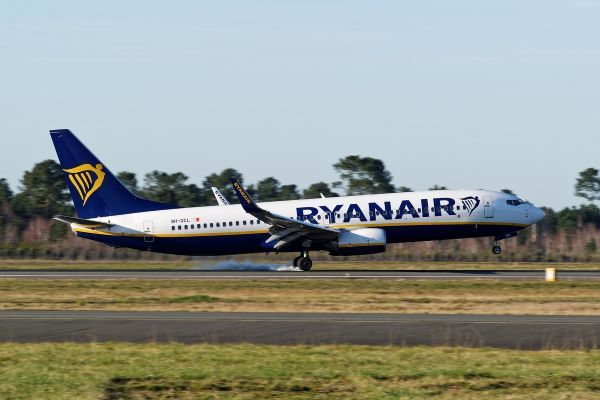 CORFU. A bird flew into the engine.
A RyanAir aircraft, which had taken off for Milan, had to return to the airport after a bird flew into the engine. The news was confirmed by Dimitris Roussos, President of the Corfu Civil Aviation Employees' Union.
The plane departed from Corfu Airport at approximately 18:45 and landed again at 19:15. Firefighting vehicles rushed to the scene but did not need to intervene, while the passengers of the aircraft are all in good health.
According to Dimitris Roussos, this incident is not unprecedented and happens occasionally throughout the year due to the airport's location near a lagoon, which increases the chances of such events.
VASSILIS PANTAZOPOULOS