Three young men and woman ΄mastermind΄, 56, arrested in North Corfu for theft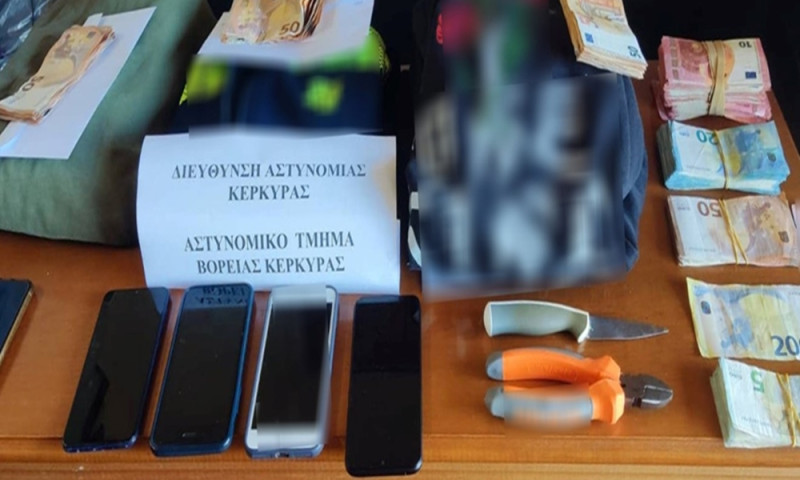 CORFU. The parents of two of the young men have also been included in the charge sheet for neglect of supervision.
North Corfu Police in collaboration with Corfu Police were able to successfully complete an investigation into a case of robbery at a North Corfu betting shop.

The four people involved were identified and arrested - three foreign nationals aged 18, 15 and 14 along with the 56-year-old Greek woman 'mastermind' - and charged with theft.

On Monday night (22/8) the three young men entered a betting shop in North Corfu with their faces covered and forced the employee to hand over €6,950 from the till and the safe.

In their investigation the police were able to identify the three foreign nationals who took part in the robbery and found that the 'mastermind' who organised it was a 56-year-old woman.

All four were found and arrested last night (23/8) in various areas of North Corfu.

In a search of the homes of the four and the woman's car the following were found and seized:

- €7,230
- 5 mobile phones
- 2 knives with 14cm and 9cm blades
- Nylon gloves
- The clothing worn by the three perpetrators

Questioning was carried out at North Corfu police station and two foreign nationals - parents of the two minors - were also added to the charge sheet and arrested for neglect of supervision.

All those arrested were taken to appear before the Corfu Public Prosecutor.