Erimitis Plus: Court΄s decision was a 'slap in the face' for NCH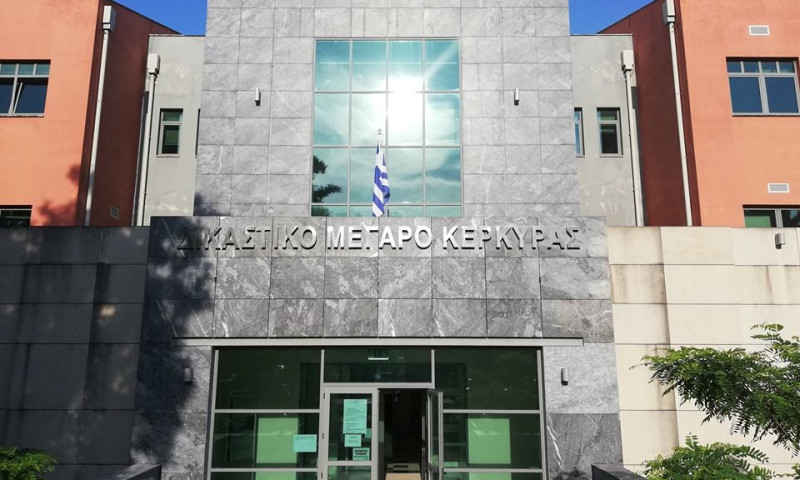 CORFU. "The attempt to criminalise the fight for Erimitis has failed".
"The attempt to criminalise the fight for Erimitis has failed," said the 'Erimitis Plus' Association, after the five defendants were
found not guilty
for the 2017 case, which concerned work on municipal paths.
"Another attempt to criminalise the fight for the protection of Erimitis and to terrorise society has failed. The attempt of the alleged investors in Erimitis to criminalise the actions of local authority representatives to protect and prevent the appropriation of the municipal paths of Erimitis failed on Friday 6 May in the Corfu Three-Member Magistrates Court after a 6-hour hearing.
The attempt to criminalise the fight of the 'Erimitis Plus' Association Board and terorrise its members with a non-existent accusation also failed, despite the fact that they supported it in every way.
The accusation was directed against the former Mayor Kostas Nikolouzos, the former Corfu Deputy Mayor Spyros Kaloudis and the former president of Sinies Local Council and current North Corfu Deputy Mayor Theodoros Mavronas, as well as the Erimitis Plus Secretary Petros Petropoulos and President Dimitris Fatiras.
The court's decision was a slap in the accusers' face with the arrogant attitude: All five were found not guilty and were freed of all charges!!!
Another victory for the Erimitis movement and the local authority, who are vigorously defending the common goods at any cost and the citizens' right to use them.
We would like to inform the people of Corfu that in the judicial part of the case we are still expecting developments. That is because the lawsuit that our Association has filed to the Prosecutor of Athens in order to look into possible criminal liability was referred to the Prosecutor responsible for the prosecution of financial crimes for investigation of possible elements that are related to his jurisdiction.
The dead ends in the project of construction of Erimitis are so many that even the ones that are supporting it are not able to overcome them and the alleged investors, according to rumours, are "looking for ways to disengage from the area".
The 'Erimitis Plus' Association Board would like to thank the lawyers Nikos Rallis and Manos Raptis for their vigorous and legally well documented defense, the former Corfu Mayor Yiannis Trepeklis and the Municipal Councillor Socrates Trifonas, who appeared as witnesses for the defence and the North Corfu Mayor Giorgos Mahimaris for his support, as well as all those who attended and supported us. The fight continues with the same passion, consistency, optimism and it will be vindicated!"
The Association's Board