SWAN - new online platform for solid waste management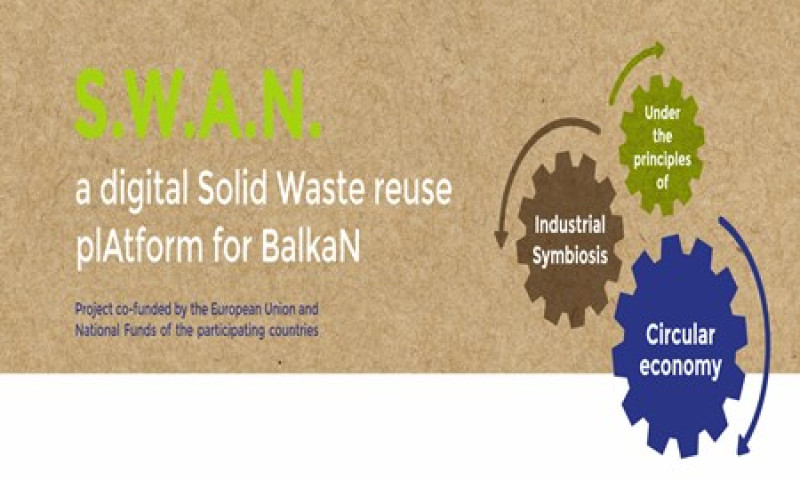 Recycle, Reuse, Circular Economy. Information about the Balkan online platform for Solid Waste Reuse and Management which has been launched by the Attica Region΄s solid waste management organisation.
The project's main challenge is the development of sustainable innovative practices to deal with the burning issue of waste management within the framework of the circular economy and the conversion of waste into resources. The project is especially important in the Balkan and Mediterranean region where most countries lag behind other European countries.
Objective
The main objective is the development of a solid waste reuse ecosystem, in order to:
- map solid waste sources and potential receivers of waste streams.
- propose national and transnational viable waste reuse pathways, through matching supply and demand.
- establish a collaborative network of relevant stakeholders in the region.
Participating bodies and innovation
The planning and development of an online platform and creation of an algorithm to match supply and demand are the basic innovative features of the project along with the creation of a circular economy. This will all be part of a digital ecosystem of four IT platforms (one for each country represented in the consortium). These include the collaboration of academic institutes (Aegean University, Technological University of Cyprus), the private sector (Union of Bulgarian Manufacturers), the public sector (Association of Municipalities in the Attica Region – Solid Waste Management (EDSNA), Greek Ministry for the Environment & Energy, Albanian Ministry of Tourism & Environment) and NGOs (Iliria).
Basic Steps
The basic steps that have been taken to achieve the project's objectives are the planning and development of the SWAN platform, mapping and matching solid waste supply and demand, creation of an algorithm to match supply and demand and uploading database to the SWAN platform.
Data was collected from Greece, Albania, Bulgaria and Cyprus using a common questionnaire. In order to ensure the sustainability of the project once completed, the views of interested representatives from all the countries were examined via a PESTLE questionnaire. Existing national and cross-border business models were also examined and evaluated and policy proposals were put together.
Finally, all the representatives from interested countries took part in meetings and workshops and training seminars were organised for platform users.
The project was funded by the INTERREG Balkan-Mediterranean 2014-2020 Programme, the EU and national funds.
You can visit the site here:
www.swan-interreg.com