Dassia Protection Association opposed to installation of motorised water sports in middle of beach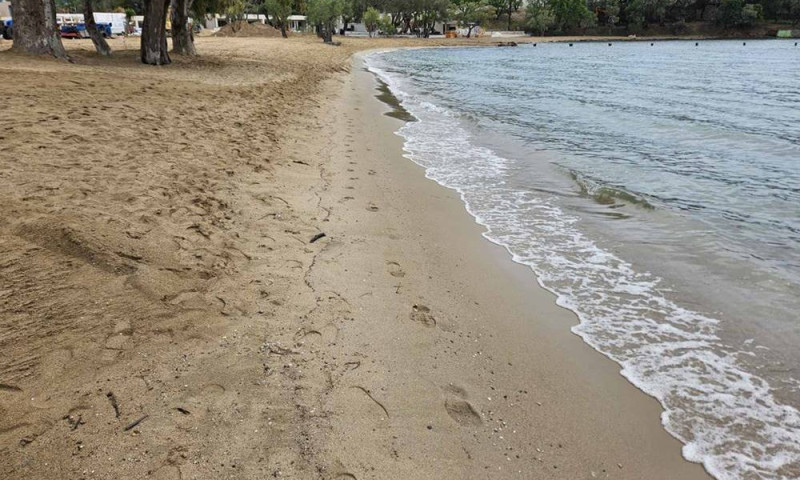 Dassia
10 Αυγούστου 2023
/
17:32
CORFU. They are requesting the relocation of the position applied for by the company IKOS ODISIA.
This morning, the Association for the Protection and Promotion of Dassia requested the relocation of the position applied for by the company IKOS ODISIA from the competent Committee of Article 35 of the General Port Regulation (GPR) No. 20, for the installation of motorised water sports in the middle of Dassia beach.
The representatives of the Association, A. Faïta and E. Kaloudis, along with municipal councillor Tel. Vasilakis, attended the session of the committee at Corfu Central Port Authority, to stress that they are against their installation. They pointed out that the location requested by the company is very crowded and serves the majority of bathers.
"The company, having acquired the permit for the inflatable water park located in the area, requested an extension of the permit, which is approved by a committee consisting of representatives from the Port Authority, the Regional Authority and the Municipality," said Ms Faita. "Dassia bay is already crowded with numerous boats and water sports activities, the majority of which are owned by the same company. For these reasons, our Association considers it dangerous, antisocial and inappropriate to create another such facility in a highly-frequented area, where a municipal road ends and serves the needs of bathers from a community of 3,000 residents, guests, as well as people from the surrounding areas and Corfu Town."
The Association said in its statement that the Committee understood the issue and committed to exploring the possibility of relocating the facility to a safer location, and more specifically, beyond the stream's outlet at the edge of the beach.
MARIA BAZDRIYIANNI
Archive photo