62nd MedCruise General Assembly in Corfu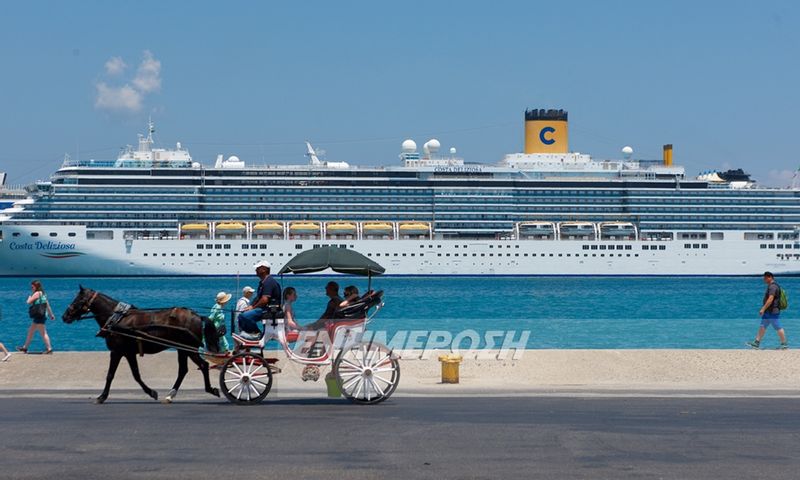 CORFU. Important topics will be discussed such as the berth allocation, ensuring accessibility and the challenges faced by cruise operators in island regions.
Corfu will be the centre of the cruise industry from today and for the next four days, as the Corfu Port Authority is organising the 62nd General Assembly of MedCruise, the Association of Mediterranean Cruise Ports.
The Corfu Port Authority has been participating in the MedCruise Ports Association since 2012. The Association's main objective is to promote Mediterranean ports as cruise destinations. It acts as a forum for meetings, exchange of views and communication between ports, as well as with cruise companies.
The work of the General Assembly, which will take place at the Corfu Holiday Palace Hotel, will start today, Tuesday, and will end on Friday 26 May. According to the information provided by the Corfu Port Authority, port administrations and prominent representatives of the shipping and port industry will be in Corfu, as well as representatives of all cruise companies.
Med Cruise
Med Cruise is the largest Cruise Port Association, representing more than 150 cruise ports from 22 countries and 3 continents. B2B meetings are a key aspect of the General Assembly, where ports and cruise companies can talk about the latest developments in the industry.
Topics to be discussed
According to Corfu Port Authority Development Director & Cruise Management and MedCruise Board Member Aris Batsoulis, the Assembly will address important issues, "such as the challenges faced by MedCruise members and cruise operators operating in island areas, the challenge of berth allocation and the urgent issue of ensuring accessibility for individuals during cruises."