10 municipal councillors ask for legality of work being done on Dassia beach to be immediately looked into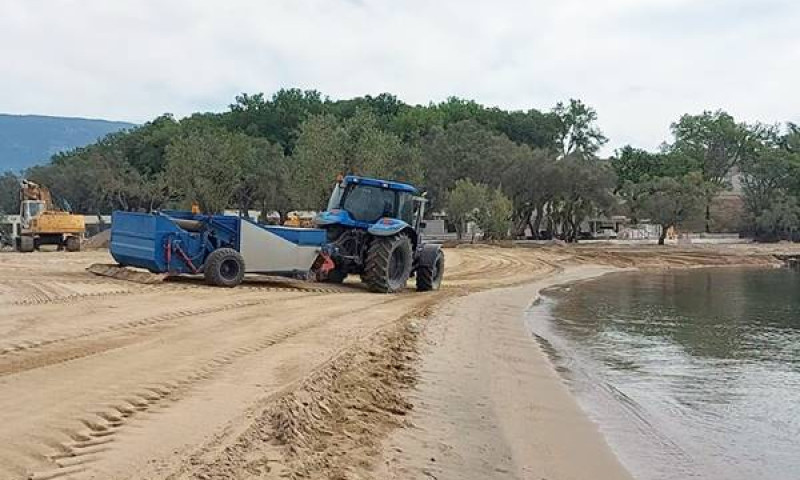 CORFU. A request has been sent to the Mayor to immediately give the order for the legality of the work to be looked into.
Ten opposition municipal councillors are requesting Central Corfu Mayor Meropi Ydraiou to order an urgent inspection of the work being carried out by the IKOS hotel company on the beach of Dassia.

Request

Lady Mayor

We request:

That you give an immediate and urgent order to the Municipality's Town Planning Department for on-site inspections of the works being carried out on the beach of Dassia, specifically on the municipal road in the location of "Mangiorou" and the work being done by the company IKOS on the beach, in order to determine the legality of the works being executed.
After the inspection by the Municipality's Town Planning Department, we request a specific report.

- A protocol number to be assigned to the application
- Attached: A circular to the Prosecutor of the Supreme Court.


Kaloudis, Georgios (Leader of Prota I Kerkyra)
Vlachos, Spyridon
Vassilakis, Tilemahos
Kardakari, Aggeliki-Christina

Sarlis, Chrysanthos (Leader of Kerkyraiki Anagennisi)
Boukas, Chrysostomos

Grigoriades, Konstantinos (Leader of Ekkinisi)

Chrysikopoulou, Chrysa (Leader of Kerkyra 180°)

Rigga, Aggeliki (Leader of Voice - Citizens for Transparency)

Tsimboulis, Theofanis (member of Kerkyra Na Zis)