Twice-weekly direct flights between Dubai and Corfu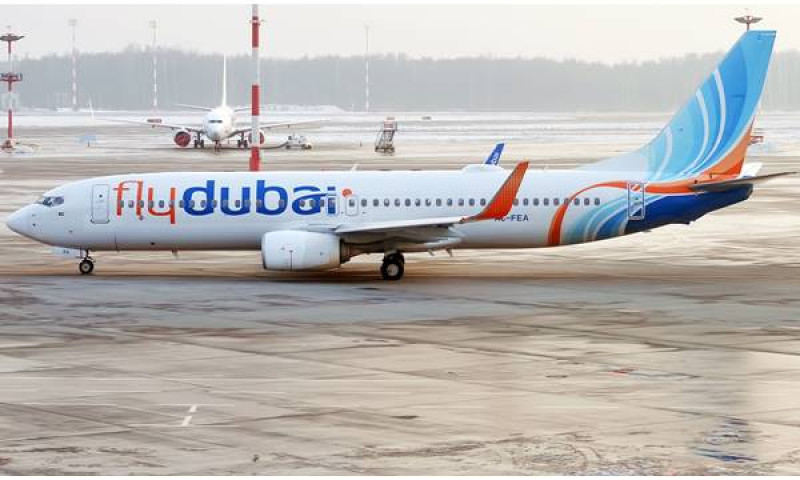 CORFU. With the beginning of its direct flights, Flydubai invited Corfu hotel representatives to a workshop to present the island to UAE travel agents.
(CORFU HOTELIERS' ASSOCIATION) Following last year's visit by a delegation from Corfu, consisting of the Corfu Hoteliers Association, the Ionian Islands Regional Administration and Fraport Hellas, to Dubai in 2020 and the meeting with the airline Flydubai, there is now a direct connection between our island and the United Arab Emirates, and specifically with the city of Dubai.
This particular route will operate twice a week, every Wednesday and Saturday, starting from Saturday, June 24th, 2023, until the end of September. On the occasion of the launch of the routes, Flydubai invited a delegation to represent Corfu in a workshop exclusively dedicated to the presentation of our island to the main travel agents in the UAE.

At the workshop. which took place at the central offices of Flydubai, Angela Krokidi, representing the Ionian Islands Region, and Christos Katsigiannis, Director of Sales & Marketing for the Voulgaris Group, representing the Corfu Hoteliers Association, presented Corfu. The event was also attended by Katerina Polatou, Airline Marketing & Development Manager, and Mr. Haris Filos, Air Service Development Manager, both from Fraport Hellas. The Greek Embassy was represented by its commercial attaché, Dimitris Thomopoulos, and Chrysanthi Levendi.
The presentation included rich photographic material accompanied by videos showcasing the island's attractions and hotels, and was received with enthusiasm by the 35 attending agents. At the end of the meeting, there were many questions from the attendees, as well as a raffle where packages of free accommodation on the island were offered, along with free tickets provided by Flydubai.
Our delegation visited the ATM (Arabia Travel Market) 2023 exhibition, where visitors showed great interest in our island. A large number of agents passed by and asked for information about the island's hotels and attractions. A meeting was held at the Ionian Islands stand with Flydubai's Vice President, Jeyhun Efendi, where the next steps to ensure the success and longevity of this effort were discussed in detail.
Mr. Efendi emphasized that prospective visitors, in addition to agents, are significantly influenced by social media (Facebook, Instagram) and important Arab influencers, whom they intend to invite (offering them free tickets) to visit the island. He requested our assistance in hosting these influencers so they can experience the destination first-hand.
He also pointed out that our hotels need to have a strong and credible presence on social media and Google Ads, targeting residents of the UAE. We hope that the effort we are making as an association, in collaboration with the Region and Fraport, will pay off, leading to an overall upgrade of our tourism product.