School pupils competition: "Artistic Culinary Creations"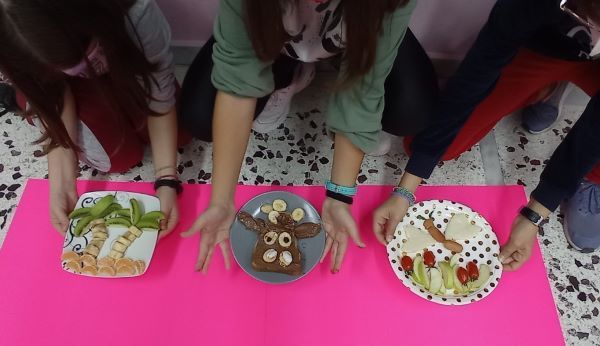 CORFU. Pupils from the participating schools will have to produce something with up to three healthy recipes (sweet or savoury).
As part of the Corfu Food and Wine Festival 2023, which is taking place at the end of May 2023, the Agro-food Partnership of the Ionian Islands Region, in collaboration with the Regional Primary and Secondary Education Department, will organise a pupils competition entitled "Artistic Culinary Creations". The competition is aimed at primary school pupils in Corfu.
Children's participation in competitions significantly influences their development and progress. They develop social bonds with other children their age as they come into contact with their peers, exchange opinions, brainstorm ideas and cultivate solidarity and fair play. The message of the competition is: Reduce food waste: Help the planet by reducing food waste.

Billions of tons of edible food are wasted every year, while millions of people around the world are undernourished. This is a climate and humanitarian issue that extends throughout the value chain from production to processing, retail and wider consumption. In this country alone, households throw away more than one million tons of food every year, half of which could have been safely consumed. Greece is fourth amongst the countries in the European Union for food waste.

Through coordinated actions and the dynamic mobilisations of various stakeholders with a main focus on children, we can actively contribute to the protection of the environment and the reduction of food waste. The main objective of the competition is to familiarise and raise awareness among primary school students about reducing food waste through artistic engagement with the important message: "Cooking with leftovers".
The medium through which participating schools' pupils will compete is a project on the above message, producing up to three healthy recipes (savoury or sweet).

The announcement of the award results will take place at the Corfu Food and Wine Festival 2023, during a special event, where a total of three prizes and participation awards will be given.

Information: [email protected].