Space freed up for parking at Garitsa Park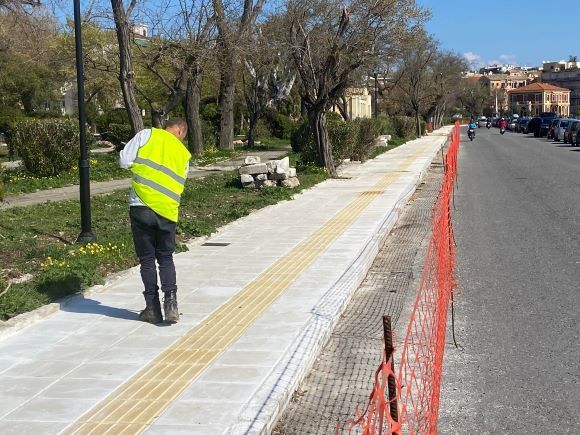 CORFU. All available police officers will be on duty to ensure that the special traffic regulations over Easter are implemented.
The plastic netting that had been placed along Garitsa Park, from the Desylla junction to the Douglas Column, will now be removed so that car drivers of can park there.

In addition, obstacles will be placed on the renovated pavement to prevent drivers from parking illegally there. The area, and specifically at the Douglas Column, will also be monitored by the police as part of the implementation of special traffic regulations during the Easter period.
Furthermore, as reported by Enimerosi on April 12th, only tourist buses will be allowed to park along the road from the Anemomylos to the Desylla junction, a section which has already been made one-way towards the town.
The Garitsa shore road will only be used as an entrance to the city with one-way traffic along Dimokratias Avenue, from Anemomylos to the Douglas Column.
Metropolitou Athanasios will be used as an exit road, between the Douglas Column and the Desyllas junction. The first measures of the special traffic regulations for the Easter period have already been put in place and will be fully enforced from tomorrow, Good Friday.
All available police officers will be on duty to enforce these measures. Additionally, the police have already placed barriers on the streets to better manage traffic, such as on Alexandras Avenue.
Central Corfu Municipality has also provided over twenty employees, along with personnel and vehicles from the Civil Protection Service, to assist the Traffic Police. This personnel will ensure order in the parking areas and provide information and assistance to the public at specific points in the town and the municipal road network.