Civil Protection Deputy Minister in Corfu to discuss relocation of Corfu Prison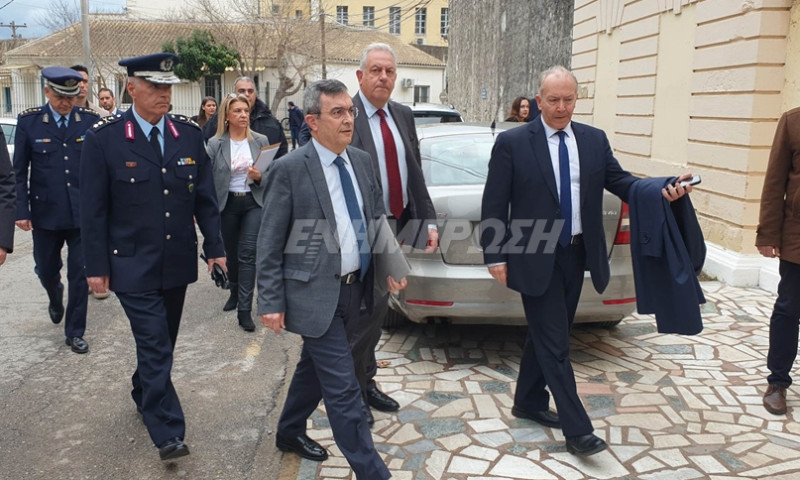 CORFU. The issue of Corfu Prison΄s relocation outside the town is moving forward.
The relocation of Corfu Prison outside the town is a priority for the government. This can be proven by the Civil Protection Deputy Minister Lefteris Economou's visit to Corfu regarding the finding of a suitable site for the construction of the new building.
Lefteris Economou and the Ministry's General Secretary Konstantinos Papathanasiou took part in a meeting at the Lawyers' Association and then visited the Corfu Prison. They will also meet with the Central Corfu Mayor Meropi Ydraiou at San Giacomo and with the Regional Governor Rodi Kratsa at the Ionian Islands Regional Administration.
Moving forward
However, it was pointed out that today's visit was purely official, while the current situation following the tragic train crash in Tempi did not allow any statements to be made by the Minister.
Things have been moving forward for a while now as the Corfu Lawyers' Association is promoting the issue as a longstanding demand. Both the Association's President Yiannis Kontos and the Corfu ND MP Stefanos Gikas have met with the General Secretary Konstantinos Papathanasiou, who is responsible for correctional facilities, while they have also visited the two possible sites that meet the requirements. In fact, the site in Rekini in North Corfu, which belongs to FODSA, appears to be the most suitable.
Photos: Stamatis Katapodis