Two possible sites for new Corfu Prison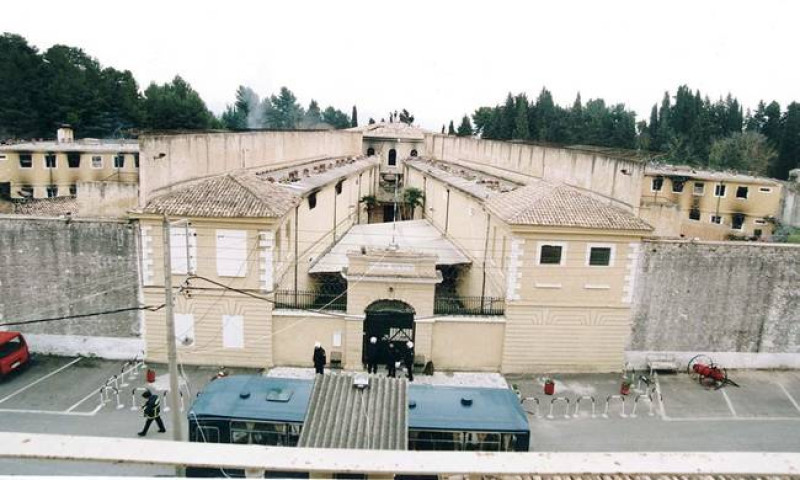 Corfu Prison
07 Φεβρουαρίου 2023
/
10:22
CORFU. Civil Protection Deputy Minister Lefteris Economos will be in Corfu next week to inspect two possible sites for the construction of a new, modern prison on the island.
Civil Protection Deputy Minister Lefteris Economos is expected in Corfu next week. His visit is connected to the relocation of Corfu Prison from the town to another part of the island, a matter that has dragged on for 20 years without a result so far.

During his visit Mr. Economou will inspect two possible sites that the Civil Protection Ministry is looking at.

Locations of the sites

One of the sites is in Rekini in North Corfu and belongs to FODSA (Regional Solid Waste Management Association). It is a large piece of land away from any residential areas and with access to a road, which was originally earmarked for use as a landfill in North Corfu. It fulfils the conditions required and is considered to be the more suitable. The other site is near Afra and is in proximity to residential areas.

Moving forward

Things seem to have been moving forward recently with visits to Corfu from the General Secreatry for Anti-Crime Policy Konstantinos Papathanasiou (with responsibility for correctional facilities) and the Technical Adviser to the Minister for Civil Protection Adonis Iordanidis in order to see the locations first-hand.

Mr. Economou's visit to Corfu has been awaited for a long time and is going ahead now as it seems the time is ripe. The Deputy Minister's visit was announced by Corfu ND MP Stefanos Gikas at his office's cutting of the New Year cake at the Municipal Theatre on Sunday evening.

Stefanos Gikas' upcoming meeting with the Prime Minister

The relocation of Corfu Prison is expected to be one of the matters discussed when Stefanos Gikas meets with the Greek PM Kyriakos Mitsotakis in Athens on 15 February ahead of the upcoming ND election campaign.

The relocation of the prison has been a longstanding demand of the local community as well as the legal community via Corfu Lawyers' Association. Although there have been serious efforts in the past to relocate the facility to another part of the island, there was never the political will to proceed.

Corfu Prison

Corfu correctional facility is located opposite the new Courthouse and Corfu 3rd-4th unior High School. It was built in 1831-32 during the British occupation of the island and the influence of the Panopticon, built by the British politician Jeremy Bentham, can be seen. However, it is now too small for requirements and remains a building from another age.