Change of ownership at Sani/Ikos Group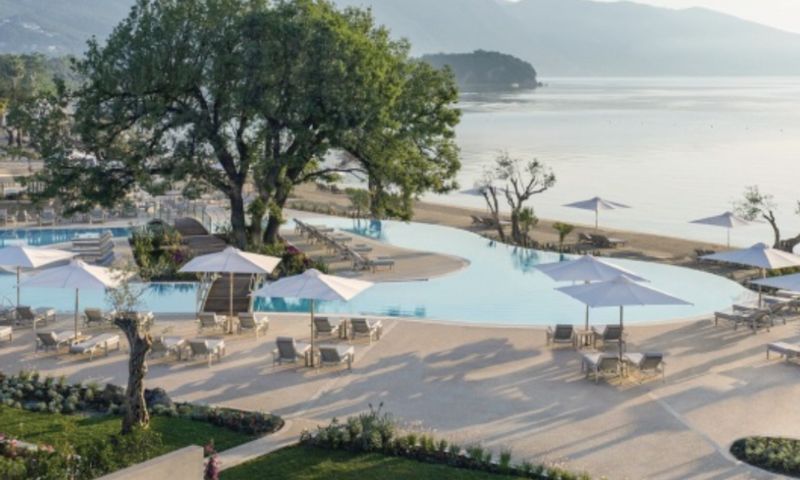 Ikos
05 Οκτωβρίου 2022
/
11:45
ATHENS. Andreas Andreadis and Mathieu Guillemin remain significant shareholders.
Sani/Ikos Group (SIG), the leading luxury beach resort group in the Mediterranean, and GIC, global institutional investor, have entered into a strategic partnership under which GIC will become the leading shareholder alongside SIG's management team. The transaction values the Sani/Ikos Group at €2.3 billion. The transaction is expected to close in the 4th quarter of 2022, subject to customary regulatory approval.
Under the leadership of its founders, Stavros Andreadis, Andreas Andreadis and Mathieu Guillemin, who remain significant shareholders, SIG has grown from the family-owned Sani Resort in Greece to the fastest-growing and most successful luxury resort owner-operator in the Mediterranean. Since its creation in 2015 SIG has expanded its asset base and scale by a factor of four with the backing of blue-chip investors including funds managed by Oaktree Capital Management L.P., funds managed by Goldman Sachs Asset Management, Moonstone, Florac and Hermes GPE who will be selling their stakes to GIC as part of this transaction.
Andreas Andreadis and Mathieu Guillemin will continue to manage SIG as CEOs and Co-Managing Partners, while Stavros Andreadis will become Honorary Chairman of the Group.
The new partnership with GIC will further strengthen the resources available to the Group to deliver on its five-year investment plan of over €900 million, contributing to the support of local economies and the creation of new jobs in the Mediterranean.
Both Sani Resort and the innovative Ikos Resorts concept are delivering exceptional guest satisfaction in outstanding beach resort properties. Sani/Ikos Group has also gained recognition among the industry for its continuous commitment to social responsibility and a future of sustainable tourism. The Sani Green programme, which launched in 2008, and Ikos Green, which began at the brand's inception, have developed over the years into an integrated, award-winning ESG programme that focuses on delivering positive environmental, social, and economic results.
We are excited to welcome GIC on board and look forward to bringing the Sani/Ikos Group magic to guests across the Mediterranean and beyond"
, said Andreas Andreadis and Mathieu Guillemin, CEOs of the Sani/Ikos Group. "
Over the past years, the Sani/Ikos Group has led a remarkable path, with significant investments, international expansion and strong financial performance. This was achieved despite the pandemic and thanks to the support of our shareholders, who were outstanding partners, and to our management and employees whose dedication and talent are second to none in our industry. We can now solidify our leading position across the Mediterranean, to the benefit of our shareholders, our people and the communities where we operate.
"
On 22 July 2021, Sani/Ikos Financial Holdings 1 S.à r.l. issued €300,000,000 5.625% Senior Secured Notes due 2026 (the "Notes"). The Notes include a portability feature and are expected to remain in place following closing of this transaction.
Morgan Stanley acted as financial advisor and Kirkland & Ellis LLP acted as legal counsel to Sani/Ikos Group in this transaction.
About GIC
GIC is a leading global investment firm established in 1981 to secure Singapore's financial future. As the manager of Singapore's foreign reserves, GIC takes a long-term, disciplined approach to investing and is uniquely positioned across a wide range of asset classes and active strategies globally. These include equities, fixed income, real estate, private equity, venture capital and infrastructure. Its long-term approach, multi-asset capabilities and global connectivity enable it to be an investor of choice. GIC seeks to add meaningful value to its investments. Headquartered in Singapore, GIC has a global talent force of over 1,900 people in 11 key financial cities and has investments in over 40 countries.
Source:
Moneytourism.g
r