Fruit and vegetable prices increasing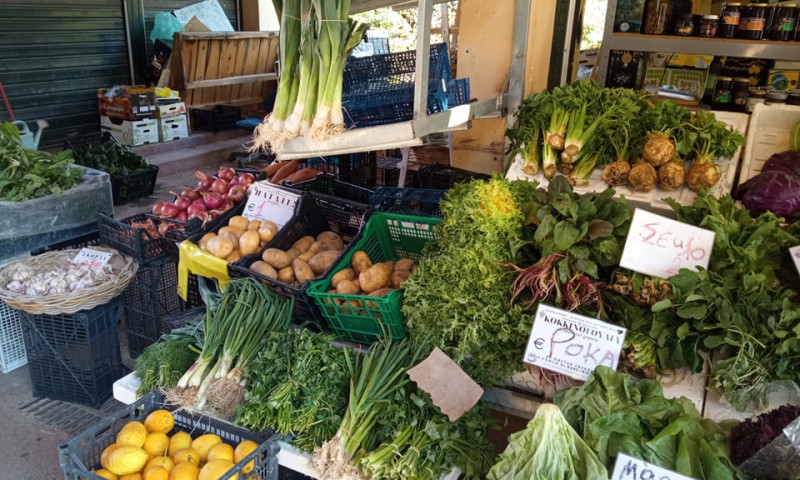 CORFU. Bananas have the highest price increase compared to other products (15%).
Several fruit and vegetables in the Corfu open-air market are up to 0.30 cents more expensive, following the price increases that have occurred as a result of the limited production due to severe weather conditions. According to producers selling their products in the open-air market, the number of people actually buying products has decreased significantly, as consumers are facing many price increases in energy, fuel and other basic goods that they can no longer afford them.

"Prices were not affected due to the existing conditions, but because the severe weather conditions limited the production. Apples, for example, were damaged last and this year, resulting in less production and the ones in good condition costing more.

Consumers have a lot of expenses and are shopping carefully, due to the general increases in fuel and electricity," citrus fruit producer Dimitris Christou told Enimerosi.


The prices

In particular, bananas have the highest price increase compared to other products (15%). Chiquita bananas at the open-air market are being sold at €1.80-1.90, when they used to be sold at €1.50-1.60, while in supermarkets they can reach €2.20.

The price of mandarins, which are at the end of their season, has increased by 10%, reaching €2.40 per kilo.

Oranges still cost €0.80 per kilo, while apples cost €1.50-€1.80 when they were at €1.20-€1.30 and tomatoes cost €1.50-€2.

As for the vegetables that are now at the end of their season, their prices are also increasing. A piece of lettuce costs €0.80 from €0.60 and onions and garlic cost €0.50.

"In order to keep the few customers we have, we have not increased the prices. They have increased by not more than10%-15%, which is normal. Because of the season, some products, such as tomatoes, are being sold at higher prices.

The energy crisis has not yet affected us, but I do not know what will happen later," said the producer Kyriaki Tseva-Koskina, noting that the business' turnover has significantly reduced since last November, while there are 40% less customers in the open-air market.