Minister of Culture announces when archaeological sites and museums will reopen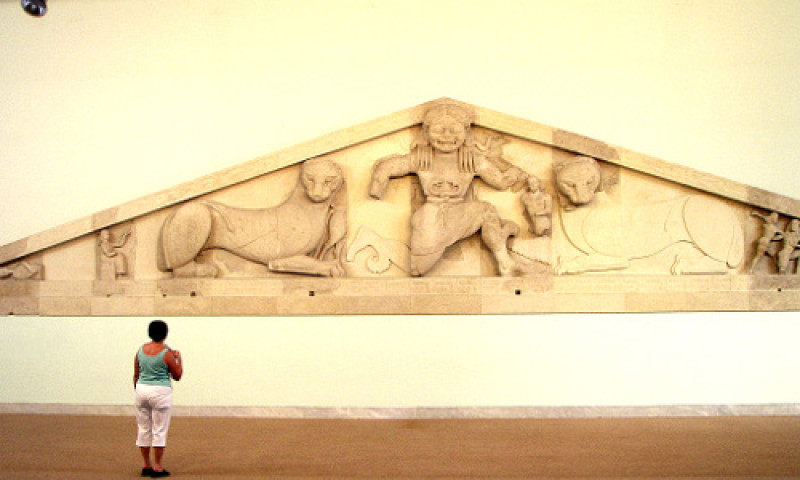 ATHENS. The Minister of Culture Lina Mendoni announced the timetable for the reopening of archaeological sites, museums, open-air cinemas as well as the recommencement of filming, rehearsals and live events.
Ms Mendoni gave a press conference to announce what will be happening with cultural activities following the lifting of the lockdown.
She also announced that the number of those eligible for the 800 Euros benefit will be increased retrospectively for artists and employees in the cultural sector and a register for artists will be created in Ergani from 13 May.
Timetable for reopening of cultural sites and venues
According to the Minister, cultural sites and artistic venues will start reopening in stages beginning on 18 May even though PM Kyriakos Mitsotakis had ruled that out in one of his addresses. Nevertheless, Ms. Medoni announced the following timetable:
18 May
- Archaeological sites open under strict conditions. There must be distancing of at least 1.5 metres and only a specific number of people will be allowed in per hour. Masks and the use of antiseptic will be recommended.
On the same date rehearsals and filming can begin with special safety measures which will be circulated.
1 June
- Outdoor cinemas open with a limit of 40% of capacity so that social distances can be maintained.
15 June
- Museums open. There must be distancing of at least 2 metres and only open circuit air-conditioning is allowed. Only a specific number of people will be allowed in per hour.
15 July
- Outdoor cultural events can begin.
Source:
tvxs.gr