Corfu Airport closing on Tuesday for work on runway to be carried out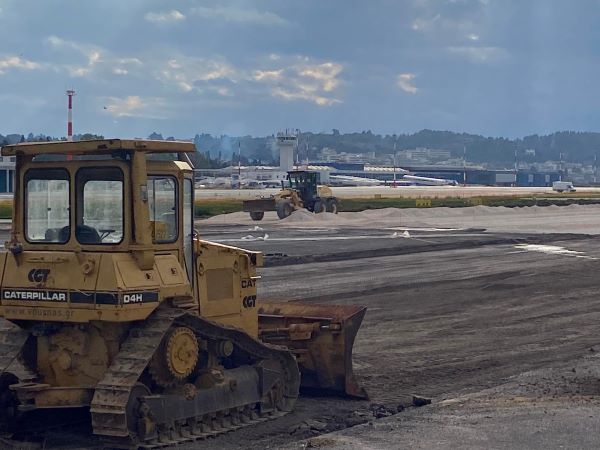 CORFU. There will be no flights to or from the airport during the periods 21/11 - 4/12 and 16/1 - 29/1.
Corfu Airport will once again be closed temporarily, in order to carry out the second phase of runway reconstruction works. Due to the suspension of the runway's operation, there will be no flights from November 21 to December 4. The airport will then reopen in preparation for the holidays, but the works will continue in the new year, from January 16 to 29. As a result, the island will be without air connectivity during this period as well.
According to Fraport Greece, during these periods, only helicopter air ambulance flights will operate, while all airport services will function normally for the public. The first phase of the runway reconstruction at Corfu Airport was completed last winter, however, improvement works will continue this winter, aiming to further enhance the safety level of the airport. According to Fraport Greece, this specific project will result in the ability to serve not only larger aircraft but also an increased number of flights.
Part of concession agreement
These works are part of the concession agreement. As highlighted in a statement by the managing company, the interruption of the runway's operation is absolutely necessary due to the size and complexity of the project, the terrain morphology, and the surrounding environment.
"Nevertheless, based on the planning, these specific time periods represent the shortest possible period during which the operation can be suspended," the announcement states. "Regulatory compliance and safety at all levels are a top priority for the company."
The relevant NOTAM for the periods during which Corfu Airport will be closed has been issued since mid-August. Due to the works, residents of the island, those travelling for work reasons, or those travelling abroad via Athens, will be obliged to travel by road during these specific time periods.
MARIA BAZDRIYIANNI
Photo: Enimerosi